When you are the unfortunate accident victim or injured by someone's deliberate actions, it is crucial to understand your rights and the equivalent rights of holding the negligent party accountable.
A personal injury attorney can help analyze and document details of the injury, medical bills, and any additional expenses that have resulted from negligent actions. They can also advise on whether it is worth taking legal action against the individual or company responsible for your injuries. Below we look into what you need to know about personal injury lawyer Laurelton and how they can benefit you.
Who Is Personal Injury Attorney?
A personal injury attorney is someone who provides legal assistance if you are injured either physically or psychologically from the negligence of someone, a company, or any other third party.
Personal injury attorneys have a wide range of potential injured clients and practice areas, including people who have been injured through automobile accidents, medical malpractice, wrongful deaths, slip and fall injuries, construction accidents, dog bites, defective products, brain injuries, and fire and burns injuries.
Type of Personal Injury Cases
Someone's deliberate actions cause most personal injury cases. They consist of:-
Automobile Accidents
Occasionally, motor vehicle accidents never end well, leading to vehicle damage and substantial medical bills. Some car catastrophic injuries can result in deaths, while accident victims may never work or walk again as their limbs may be amputated.  Such accidents may be caused by overspending vehicles, drunk drivers, improper placement, or missing traffic signs. Parties that cause accidents should be held liable. You are entitled to total compensation when you are involved in an accident.
Contact – Automobile Accidents Lawyer In Laurelton, NY
Medical Malpractice
Occasionally, people go to the hospital or doctor to seek treatment for illness or injury. Sometimes diseases or injuries of patients may worsen upon receiving treatment. This happens when healthcare practitioners commit medical malpractice.
Medical malpractice occurs when health professionals offer faulty care and worsen the patient's illness or injury. These malpractices include misdiagnosis, wrong prescriptions, or surgical errors.
Contact – Medical Malpractice Accidents Lawyer In Laurelton, NY
Wrongful Deaths
This is when someone is involved in an accident caused by the negligence of another party leading to death. The family members or dependents of the deceased may want to be compensated for the loss of financial gain and companionship damages.
Contact – Wrongful Death Lawsuits Lawyer In Laurelton, NY
Slip and Fall Injuries
Most personal injury cases are caused by slip and fall accidents. People who slip and fall might sustain severe injuries like back injuries. When a dangerous condition prevails on the premises, the property manager or owner is liable for the damages suffered by the workers.
The state's laws outline that when you slip or fall due to another person's negligence, they should be held liable for the sustained injuries.
Contact – Slip and Fall Accidents Lawyer In Laurelton, NY
Construction Accidents
These can include severe injuries, like brain injuries, amputations, and paralysis, and less serious injuries, like sprains and strains. Even
Contact – Defective Products Lawsuits Lawyer In Jamaica Queens, NY if you are unharmed, work accidents can have long-term consequences. It can also lead to mental health problems like depression and anxiety. Most construction jobs pay low wages and provide few benefits.
Contact – Construction Accidents Lawyer In Laurelton, NY
Dog Bites
This is when you've been bitten by your dog or another person's dog. The legal framework surrounding dog bites will vary depending on where you live, so you should research your state's dog bite laws to understand who is liable in case of a dog bite.
Fire and Burn Injuries.
If you or a family member has been injured in a fire or lost a loved one due to a fire, you may be entitled to financial compensation.
A burn can cause severe pain, physical disabilities, and even death if it is powerful enough. Most insurance companies do not cover fire burns, so you may be eligible for a financial claim if you were injured in a fire.
Brain Injuries
Typically a traumatic brain injury has no cure.  When you or your loved ones have suffered a traumatic brain injury, don't hesitate to contact a lawyer to help you get fair compensation.
Defective Products
This occurs when a plaintiff proves that the product they acquired from the producer or manufacturer was defective and caused harm. Therefore the responsible party will be held liable. Generally, this is always treated as a strict liability offense.
Contact – Defective Products Lawsuits Lawyer In Laurelton, NY
When Should I Hire a Personal Injury Attorney?
When hiring a personal injury attorney in Laurelton, NY, you should assess the following questions if you don't have a straightforward approach to your claim.
Is there a dispute for the liability?
Mostly, victims who are involved in a motor vehicle accident due to another party's negligence or wrongdoing need to have the burden of proof. For example, if you cannot provide evidence to show that the other driver contributed to an automobile accident, you will be unable to get compensation for the damages sustained. If the involved party disputes liability, the first thing to do is contact your injury attorney instantly.
Additionally, the attorney will conduct a thorough analysis to demonstrate how you were injured and liable persons. He will further consolidate evidence and create a legal framework for proving your liability.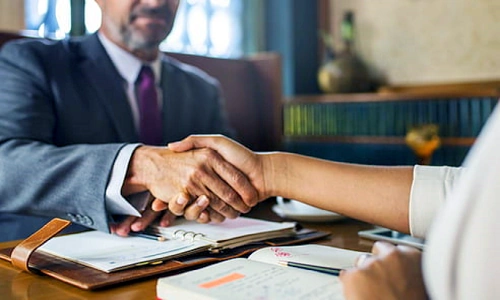 Is the cause of the injury being blamed on you?
At times insurance company of the other party may not accept the liability that contributed to the accident. For example, the insurance company might state that you were driving at high speed when the car accident occurred. This may be used against you to demonstrate that you contributed partially to the cause of the accident, even if the other party failed to give way.
In some states, when it is ascertained that you played a role in contributing to your injury, then the compensation claim will be reduced by the proportion of your contribution to the accident.
Therefore, if it is affirmed that if you contributed 50 percent to the car accident, the compensation recovered for your claim would decrease by one-half.
Often insurance companies employ contributory negligence accusations to reduce the compensation amount they have to pay to settle a claim. A Laurelton attorney knows how to fight these accusations and protect your best interests.
Does it involve multiple parties?
If many parties are involved, you will have an added advantage when you have a personal injury attorney. Construction accidents, product liability claims, and medical malpractice claims are among cases where more than one party is involved.
An experienced lawyer with combined experience can address issues raised in a case with many defendants. When involved parties do not agree on who caused the injury, your injury lawyer will devise a case shielding you.
If multiple parties are involved, your compensation amount might significantly increase, although it will be a challenging fight.
What is the status of your injury?
Personal injury can result in either traumatic injury or permanent disability. Traumatic damage and endless disability cases are unique compared to other issues. For example, you may need future medical care when injured due to a defective product or become disabled. This means that you might not work again. Therefore, it will be challenging to cover healthcare costs and expenses because of your disability, age, and other factors.
A personal injury attorney will assemble economic, financial, and medical professionals to determine a definite value for your future damages to ascertain what you deserve.
Cases involving traumatic injury often have higher settlements. However, insurance companies fight to reduce the claim amount so that they can avoid making losses. Having an experienced personal injury attorney who articulately documents damages on your side will increase the chances of getting maximum compensation value after suffering an injury
Did the insurance company have ill intentions?
Occasionally the insurance company representing the other party may want to avoid paying you indemnity for the damages and injuries. When dealing with an individual case, such companies may act in bad faith and pay nothing in the long run.
In some cases, insurance companies may prolong the duration of damages so that you may not be able to table a lawsuit against them.
Here are ways in which insurance companies demonstrate that they have ill intentions.
Improper investigation of a claim
Demanding too much paperwork to process a claim
False accusation of contributory negligence
Failure to pay a valid claim value
Alteration of insurance policy terms
Intentional falsification of victim's legal rights
Hiring a personal injury attorney with you will help detect insurance tactics that are geared to causing you harm and ensure you get deserved personal injury damages. If you hire a personal injury lawyer to represent you, insurance agencies will likely cease to act with ill intentions.
When an insurance company declines to settle a reasonable claim, your attorney should file a lawsuit regarding the accident. In some cases where an insurance company or multiple parties involved in a claim are threatened with a lawsuit, they may be forced to provide a fair settlement.
Does the government entity have involvement in the claim?
A lawsuit against a government entity on personal injury grounds is more complicated than a typical claim. In most cases, government agencies are exempted from liability. You should contact your attorney immediately when injured in an accident involving a government entity. Filing a claim against the government has a narrow window compared to other claims.
Hiring a personal injury lawyer with your best interest at heart is advantageous in handling a claim involving a government entity.
What are the damages of a successful claim?
Victims will be awarded financial indemnity for their injuries in a successful claim. The damages paid are meant to relieve the victim of the pain, suffering, or loss that they went through.
Compensation for injury victims can be in the form of lost wages, pain and suffering, emotional and mental assistance, medical expenses, and travel expenses.
What is the importance of hiring a Personal Injury Attorney?
Every year in Laurelton, New York, several individuals are injured due to another person's negligence. In case you get injuries, for example, from an accident, you may seek compensation for damages, including medical bills, pain, and suffering, and lost income. You can prefer to file a personal injury claim by yourself, but it is best when you hire a personal injury attorney to act on your behalf.
Here are the main benefits of hiring a personal injury lawyer.
Have legal knowledge and experience.
It is often challenging for someone to protect their right and legal procedure to follow when injured in an accident. As a victim, you may want the best or most reasonable outcome in your case, but you may not know how to go about the issue. However, experienced personal injury attorneys have the knowledge and experience to handle such cases and enable you to get the best claim. Attorneys help you to know your rights because legal systems a complex.
Just and quick compensation
Injury claims sometimes take longer to settle, and insurance companies tend to make a kill by raising allegations that you aided your injury to reduce your money. When you negotiate with insurance companies, you may not get what you deserve.
Therefore, an experienced personal injury attorney will negotiate on your behalf and ensure you get the claim you deserve and are entitled to.
Possesses better negotiation skills
Insurance companies mostly have an experienced team of attorneys who negotiate settlements on their behalf. Dealing alone will be challenging as you may not get the total amount of the claim you are entitled to. A personal injury attorney has the legal experience to negotiate with the insurance company and ensure you get the best deal.
Educate you with legal coverage
When involved in an accident and get injured in the process, you may have difficulty covering the costs of medical expenses and other bills you cater for. A personal injury attorney will help by taking you through legal coverage. This means your attorney will take care of payment for the legal expenses likely incurred, including filing fees, court costs, and additional expenses. This will save you financial pressure and leave you to recover peacefully.
Provide emotional support.
Injuries sustained from an accident may be emotional and stressful to cope with. A lawyer can emotionally support you through such a difficult time. They will be at your disposal to provide you with legal procedures and guide you through the process. With a well-built attorney-client relationship, rest assured that personal injury lawyers shield and pillar at such a time.
Ensure that you get deserved medical attention.
When injured in an accident, seeking medical attention should be the priority. Sometimes you may not have health insurance, or you don't have the money to cater for medical bills, and you may hesitate to seek medication. A personal injury attorney ensures that you get deserved medical attention you require by negotiating with healthcare providers to establish a payment procedure. Furthermore, a personal injury attorney might also guarantee future medical care outcomes.
Help you get peace of mind
Dealing with injuries after an accident is stressful. Therefore, a personal injury attorney can ease your mind by taking care of legal procedures. This will allow you to spend time with your family and focus entirely on your recovery. An attorney will occasionally provide an update on your case and address the concerns you might have. Hiring a professional to handle your case ensures you are in safe hands.
Help you in picking up and investigating a defective product
When you get injured with a defective product, it becomes a piece of vital evidence. If you still have it, your lawyer will explain the importance of retaining it. In addition, the lawyer will send an expert to pick it up for safe storage and testing.
Are you in need of a Personal injury attorney in Laurelton, NY? Contact us today.
If you are injured due to another party's negligence, be it an individual or an entity, it isn't easy to know which action to take. As a result, you might be subjected to prolonged medical care, mental and emotional distress, pain and suffering, loss of income, and additional expenses. Luckily personal injury law encourages victims who have been subjected to such scenarios to file claims or lawsuits. Filing for claims is complicated; therefore, hiring a competent lawyer with extensive experience to look into your interest will be best.
At Gregory Spektor & Associates, our law firm is committed to providing our clients with outstanding legal representation on personal injury cases. Our clients are aware when they hire our firm; they will receive high-quality representation. Our injury lawyers possess vast experience in legal practice and broad legal procedures in the local community of South Ozone Park in advocating for client base issues – allow us to give you high-quality representation
Our firm specializes in automobile accidents, wrongful death, medical malpractice, construction-based accidents, slips and falls, and other claims. Over the years, our competent lawyers have recovered millions of dollars in settlements of our client's claims. Call our office at 1 (888) 797-7735 today.