An injury can have devastating and long-term consequences, such as financially draining medical bills, lost wages, and pain and suffering that negatively affect your quality of life. If the injury was caused by someone else, it is critical to seek legal representation from an experienced and qualified lawyer who specializes in personal injury law to help you obtain the compensation that is rightfully yours.
You will require the services of an attorney who will conduct a thorough analysis of your case, represent you in settlement negotiations, and be your advocate with insurance companies. Here is a look at who needs a personal injury lawyer Inwood to help you understand more.
Who is a Personal Injury Lawyer?
A personal injury attorney is someone who helps you with legal matters if you are injured in an accident caused by someone else's negligence. The at-fault party is legally obligated to pay your medical expenses and reimburse you for lost income both now and in the future.
However, hiring an injury lawyer does not guarantee that your case will go to trial. On the contrary, the majority of insurance companies will prefer to settle disputes outside of court. It is not only less time-consuming but also less expensive.
Furthermore, experienced personal injury attorneys such as Gregory Spektor & Associates will negotiate with the defendant's counsel and assist you with all paperwork related to your injury claims.
Contact – Personal Injury Lawyer In Inwood, NY
What are the Different Types of Personal Injury Cases?
The negligence of others accounts for most personal injury cases. Some of them include:
Medical Malpractice
Medical malpractice occurs when a person is injured as a result of negligent medical care provided by healthcare professionals such as nurses or doctors, or institutions such as clinics and hospitals. When they fail to provide an adequate standard of care and someone is injured as a result, they may be forced to compensate the victim. Medical negligence encompasses a wide range of potential actions that could be associated with anesthesia errors, misdiagnosis, incorrect drug prescriptions, and surgery.
Contact – Medical Malpractice Accidents Lawyer In Inwood, NY
Motor Vehicle Accidents
Bus accidents, motorcycle accidents, bicycle accidents, pedestrian accidents, and car accidents are all examples of automobile vehicle accident cases. If you are injured in a car accident caused by someone else's negligence, they must compensate you for your injuries. You are legally required to provide proof in the form of medical documents as the victim. They should include information about the injuries sustained, police reports about the events of the car accident, and insurance information.
Contact – Motor Vehicle Accidents Lawyer In Inwood, NY
Slip and Fall Injuries
Slip and fall injuries are not always caused by a wet floor, contrary to popular belief. All types of premises liability cases are included in slip and fall cases. If you are injured as a result of improperly stacked items, poorly maintained buildings or grounds, or other unmarked dangers, you are entitled to compensation from the party responsible for the premises.
Contact – Slip and Fall Accidents Lawyer In Inwood, NY
Product Liability
When a distributor, manufacturer, retailer, wholesaler, or designer sells a product to a consumer, they are responsible for ensuring that the product is safe for public consumption. Nonetheless, substandard and defective products continue to reach unsuspecting consumers. They include dangerous drugs, auto defects, and faulty medical products, among other things. If you are injured as a result of using such products, you are entitled to compensation.
Contact – Defective Products Lawsuits Lawyer In Inwood, NY
Wrongful Death
This type of injury occurs when someone dies as a result of someone else's carelessness. For example, if your loved one dies in a construction site accident caused by an unmarked hazard, you are entitled to wrongful death compensation as the next of kin.
Contact – Wrongful Death Lawsuits Lawyer In Inwood, NY
When Should You Hire a Personal Injury Attorney?
Surprisingly, not every personal injury case necessitates the use of an attorney. Giving up a significant portion of a reasonable settlement to an attorney, for example, makes no sense in a case where there is no serious injury and the damages are minimal.
However, some cases may appear simple at first but become complicated later on. It is best to hire a qualified personal injury lawyer in this case. For example, your injury may not become chronic for several months after the accident. Some of the situations in which you may require the services of a personal injury attorney are as follows:
When your claim is denied
If you are certain that the other party caused the accident but his or her insurance company is denying liability, you should seek professional advice from a personal injury lawyer. To receive compensation for your injuries, you must demonstrate that the other party was at fault for the accident.
An experienced attorney will conduct a thorough investigation and analysis of how you sustained your injuries and who is to blame. Your attorney can then use the evidence to develop a legal strategy to obtain compensation from the other party.
When Multiple Parties are Involved
An experienced personal injury attorney is required when there are multiple parties involved in a personal injury case. Building accidents, product claims, medical negligence, and various car accidents are examples of multi-party injury cases.
Any additional issues that may arise in a case involving multiple defendants can be easily handled by an experienced personal injury attorney. When the parties are involved in the debate over who is responsible for your injury, your legal counsel can defend you.
When your injuries are permanent or traumatic
Personal injury cases involving traumatic or permanent disability are frequently distinguishable from other types of cases. For example, if you become disabled as a result of faulty medical drugs, you will need medical care for the rest of your life, which will be costly. Given your disability and age, the long-term consequences will be even more severe.
To ensure that you receive the full value of your claim, a competent attorney will hire commercial, financial, and medical experts to assist in determining the value of future damages. Furthermore, because the settlement amounts in such injury cases are often quite high, the insurance companies involved usually employ all of their tactics to reduce or deny your claim. An experienced lawyer who specializes in traumatic or permanent injury cases will fight for the maximum compensation you are entitled to.
When a Government Institution is Involved
In contrast to traditional personal injury cases, filing an injury lawsuit against a government institution is frequently more difficult. This is because, in many cases, government institutions are heavily fortified against liability.
If you are injured in a train or bus accident, you should contact a lawyer as soon as possible because the window for filing lawsuits against the government is often limited. Also, make certain that you hire an attorney who specializes in personal injury cases involving government entities.
When the insurance company is dishonest
In some cases, the insurance company representing the at-fault party may wish to avoid compensating you for your injuries or may be unwilling to pay for the settlement, causing them to act in bad faith. For example, the insurer may delay your injury claim in the hope that the statute of limitations for filing a lawsuit expires. If you notice any of the following insurance company deceptions, you should contact a personal injury attorney right away:
 Failure to inquire about your claim
Constantly accusing you of contributory carelessness
Denying you valid compensatory claims
Intentionally misleading you about your legal rights
Intentionally giving you dishonest accounts of their insurance policies
Demanding irrelevant paperwork to process your claim
If you suspect the insurance company is acting dishonestly, you should retain the services of an experienced personal injury lawyer who is familiar with the insurance company's tactics to represent you. If you do not have legal representation, some insurance companies are more likely to treat you unfairly. Furthermore, if a reasonable settlement between both parties cannot be reached, your lawyer may file a personal injury lawsuit on your behalf.
When the Insurance Company is Blaming you
In some cases, the insurance company representing the other party may admit partial liability while blaming you for the accident. In a car accident, for example, the insurer may claim that even though their client refused to yield, you were speeding.
In some states, the settlement for your injury claim can be reduced by a percentage based on your actions leading up to the accident. For example, if you are found to be 30% responsible for your injuries, your compensation may be reduced by one-third. Furthermore, insurance companies frequently use contributory negligence to reduce settlement claims. Hiring an experienced personal injury firm can assist you in avoiding such tactics.
What Are the Duties of Personal Injury Attorneys?
A personal injury attorney's primary responsibility is to protect your legal rights. Although it appears to be simple, it is far from it. They must identify and anticipate legal issues before they arise, and then handle them on your behalf. Their actions are determined by their area of expertise, the type of case, and how they handle it. So, what do personal injury attorneys do?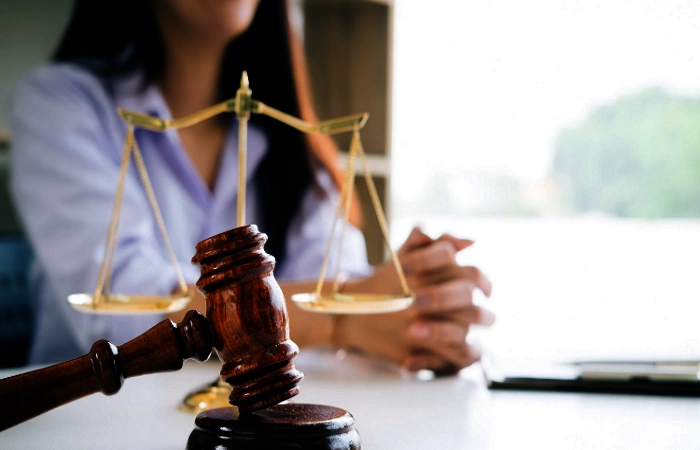 To look into your claim
Personal injury attorneys typically work on a contingency basis. This means that they are only paid from your settlement compensation if you win your injury case. As a result, they will meticulously examine you and evaluate the details of your injury case. They will almost never take a case in which they are certain to lose.
Evidence Collection
Personal injury lawyers assist clients in gathering evidence relevant to their claims. They will also assist in locating witnesses, recording their statements, and obtaining police reports. They might also hire a photographer to photograph the incident report as evidence. All of this evidence will be used to determine who was at fault for the accident and how much damage was done. They gather evidence such as property damage reports, medical reports, invoices, and medical records.
Sending out Demand Letters
After thoroughly investigating your claim, your injury attorney will send a demand letter to the insurance company or property owner. The demand letter will detail the findings of the accident as well as the amount of damage caused by the accused party.
Negotiating on your behalf
A good personal injury lawyer is often used to negotiate with insurance companies. He or she will frequently examine the insurance policy and determine the maximum settlement level applicable to your specific type of injury case. Furthermore, to avoid jeopardizing the case, your attorney will always take the lead when communicating with the insurance agents. If you agree to record a statement with the insurer, for example, you may jeopardize your injury case.
Preparing Complaints
When the insurance company fails to honor your just settlement, your injury attorney will file a complaint against them. Detailed arguments prove the at-fault party's liability and the total amount you are rightfully claiming for damages in the complaint appeal. In Inwood, New York, the defendant has 30 days after receiving the complaint to respond.
Discovery and Case Investigation
Your attorney is tasked with investigating your injury case and conducting discovery while preparing for settlement and trial. During the process, your injury lawyer will interview the opposing party to gather more information. Examining witnesses, experts, and other opposing parties may also be included.
Representing you at the trial
If the parties cannot reach an agreement on a fair settlement, the case will go to trial. When this occurs, your personal injury lawyer is in charge of representing you in court. They are well-versed in court procedures and customs. This ensures that the steps you need to take are flawless.
Types of Personal Injury Compensation
As a victim of personal injury, you have the right to be compensated for your pain and suffering as well as the damage you have sustained. Income loss, medical costs, mental anguish, loss of friendship, loss of consortium, pain, and suffering, and loss of reputation are some of the types of compensation you can expect as a victim of personal injury.
Benefits of Hiring a Personal Injury Attorney in Inwood, New York
Hiring a personal injury attorney to handle your case is vital. You will enjoy several benefits, including:
They are strong negotiators
After filing a personal injury claim following an accident, you must deal with the opposing party's insurance representatives. They are experienced because they deal with cases on a daily basis and can easily persuade you to accept their first offer, which is frequently low. As a result, you would benefit from the counsel of an experienced attorney. Hiring a personal injury attorney often ensures that you receive the maximum amount of compensation you are entitled to.
They are objective and professional
Personal injuries and accidents can cause significant physical and emotional distress. This trauma may make it difficult for you to make objective decisions about your injuries and claims. While you focus on your recovery, a personal injury lawyer will handle the legal issues objectively. Furthermore, they will bring their expertise and experience to your case, assisting you in obtaining a fair settlement.
You made the right decision
The process of filing a personal injury claim may be too complicated for a layperson in law. However, the defendant may sometimes accept responsibility and be willing to compensate you. If the compensation is reasonable, your attorney will advise you to accept the offer and proceed. An experienced personal injury lawyer evaluates your specific case, informs you of your options, and advises you on the best course of action.
They can help you get medical assistance
If you call your personal injury lawyer after being in an accident, they may be able to help you get medical attention. The quality of treatment you receive can indicate whether or not you will recover quickly. A personal injury lawyer can not only ensure that you receive the best care possible, but they can also begin filing personal injury claims against the at-fault party.
Hire the Best Inwood, New York Personal Injury Attorney
It can be overwhelming and confusing if you have suffered injuries as a result of another party's negligence or carelessness. During this time, you may incur increasing medical costs as you recover, as well as emotional anguish, loss of income, and pain and suffering.
Don't be concerned if you find yourself in this situation. You can file a claim for compensation for your injuries through the legal system. However, the procedures can be complicated, and you may not be in the best emotional state to make certain decisions following an accident.
Gregory Spektor & Associates' experienced and highly qualified Inwood personal injury lawyers are here to help you during this difficult time. In personal injury cases, we have extensive knowledge and experience serving our Inwood, NY, community, and the surrounding areas. We provide excellent legal representation in cases involving medical negligence, slip and fall injuries, wrongful death claims, building or construction accidents, and other personal injury claims. Our attorneys go above and beyond to build a case that ensures you receive the maximum compensation available.
Visit Gregory Spektor & Associates in Inwood, New York, for more information on personal injury. You can also contact our law firm at 1 (888) 797-7735 today to schedule a free consultation.