It is vital to search for legal help when you get injured in an accident caused due to negligence of someone else. You will get compensation for the damages, lost wages, medical bills, and any pain and suffering caused. A personal injury lawyer will analyze your case, represent you with insurance agencies, and negotiate settlements as your representative.
However, you need the best attorney, who usually takes cases on contingency and is well conversant with the criminal justice system. Below we explore who requires a personal injury lawyer in South Ozone Park.
Who is a Personal Injury Attorney?
A personal injury attorney is an individual who will provide you with legal help when you are injured in an accident, mainly if someone's carelessness has caused it. The person responsible will be required to cater to your medical charges and compensate you for income lost during the present time and in the future. However, you need to know that hiring an injury attorney does not mean your case will proceed to trial; in some instances, insurance companies will opt to settle the matter out of court since it is less costly. Furthermore, personal injury lawyers will assist you with paperwork connected to your injury claims and negotiate with opposing parties' counsel. An experienced lawyer may employ investigators or specialist witnesses to increase the prospects of your claim.
Contact –
Personal Injury Lawyer In South Ozone Park, NY
Types of Personal Injury Cases
Most personal injury cases are associated with the negligence of others. They include:
Automobile accident injury
When you are involved in a car accident caused by someone else's mistake, he or she will be liable for compensation for injuries caused. You, as the plaintiff, will be required to have medical documents showing the injuries gotten, insurance details, and police reports showing the events of the accident.
Contact –
Automobile Accident Lawyer In South Ozone Park, NY
Medical malpractice or negligence
Medical negligence cases involve bruises caused by a doctor's carelessness or inappropriate medication. However, these cases require the physician to have broken a medical rule or taken wrong actions while treating a patient.
Contact –
Medical Malpractice Accidents Lawyer In South Ozone Park, NY
Product liability
When you get injured while using a flawed product, you can get compensation for injuries sustained. However, some damages caused by unavoidable harmful products are not included.
Slipping and falling accidents
When you fall or slip on private or public property, you are allowed to get compensation for the injuries. This case usually hinges on the safety of the environment. For instance, ongoing cleaning on private property without any cleaning signs would be treated as negligence, and the owners will be liable for the injuries. Contact –
Slip and Fall Accidents Lawyer In South Ozone Park, NY
Wrongful death
This type of injury case involves a person dying due to the carelessness of another individual. For instance, if a loved one died due to an unmarked accident in construction, then you, as the kin, will be entitled to compensation for wrongful death. Contact –
Wrongful death Accidents Lawyer In South Ozone Park, NY
When to Hire a Personal Injury Lawyer?
Before hiring a personal injury attorney in South Ozone Park, you need to ask yourself the following questions if you are skeptical that they can handle your claim.
Is the liability for the injury being disputed?
Generally, if you have been involved in an accident due to another party's carelessness, you need proof. For instance, if you cannot demonstrate how another driver caused an automobile accident, you will be denied compensation for the injuries sustained. However, if the second party involved in an accident disputes liability, you should contact a personal injury lawyer instantly. Furthermore, the lawyer will assist in thoroughly analyzing how you got your injuries and the person liable. Through evidence gathered, your attorney can come up with a legal plan of action providing the other party involved with liability.
Is the cause of your injury being directed towards you?
In some instances, the other party insurers may acknowledge liability but still blame you for being the cause of the accident. For example, insurers can claim you played a significant part in the car accident through speeding even if the other party refused to give way. In some states, settlement for an injury claim can be lowered by the percentage of your behavior leading to the accident. For instance, if you are guilty of being 50% responsible for your injuries, the compensation received for the claim will be lowered by half. In addition, insurance agencies always use contributory care to reduce settlement amounts. An experienced personal injury attorney will help against these allegations.
Are many parties involved?
You need to hire a personal injury attorney when you have more than two parties tangled in an injury case. Medical negligence, building accidents, various car accidents, and product claims are examples of injury cases involved by multiple people. An experienced personal injury lawyer will have the skills to handle additional issues involving more than two defendants. When parties involved debate who is responsible, your attorney will find a way to guard you.
Are your injuries traumatic or permanent?
Traumatic and permanent disability personal injury cases are usually unique compared to other issues. For instance, when you become disabled due to a defective product, you will need medical attention for the rest of your life which will be costly. Forthcoming damages will be expensive, considering your disability and age. A good lawyer will hire financial, medicine, and commercial experts to help set a value for forthcoming damages to enable you to receive the total value for your injury claim. In addition, cases involving traumatic personal injury usually have high settlement amounts. Insurance companies will always employ everything they can to reduce these settlement amounts. A skillfully experienced attorney who grasps documentation damages will utilize the importance of suffering injuries, making you get the maximum compensation deserved.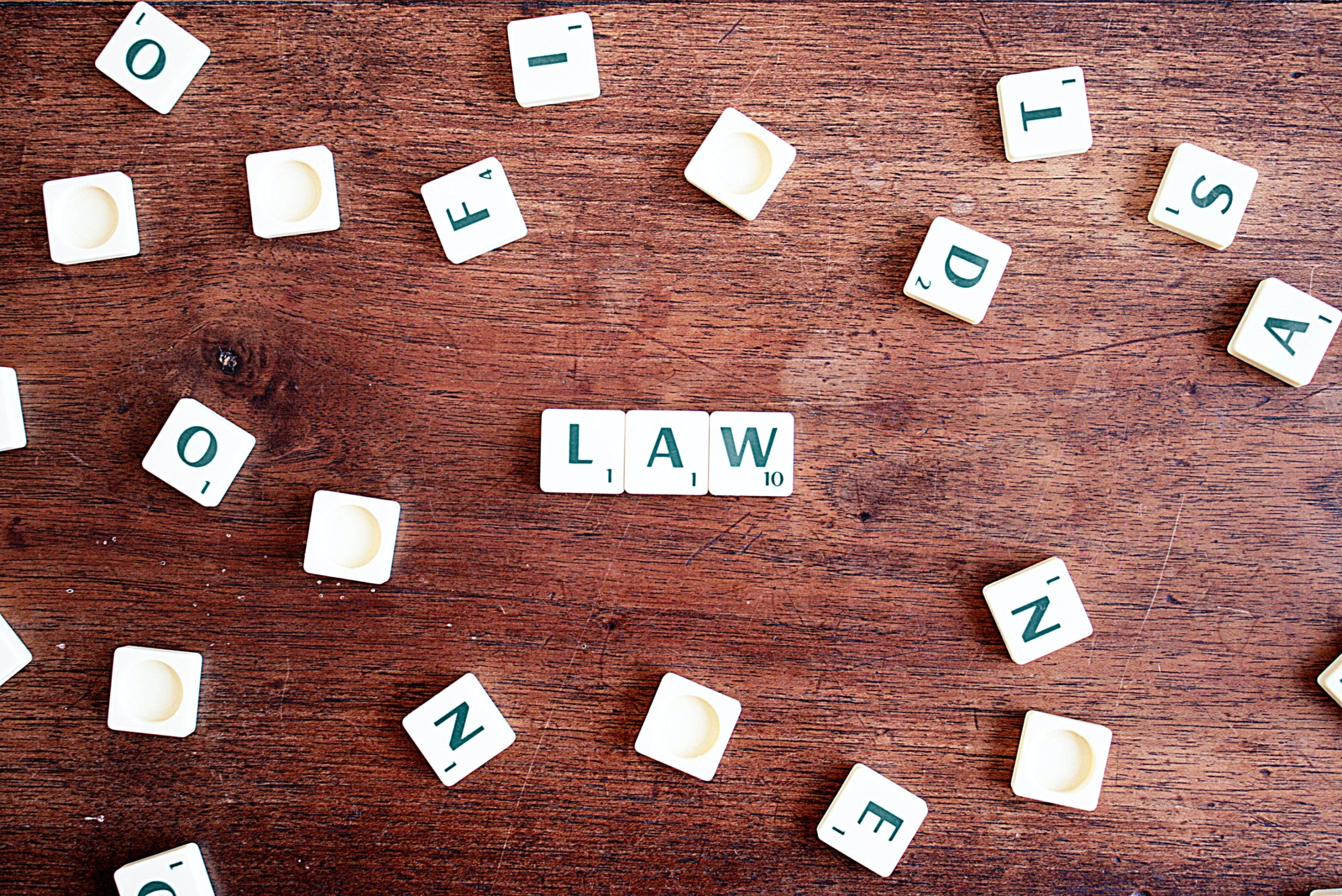 Is the insurance agency dealing dishonestly?
Sometimes the insurance company representing the second party is unwilling to pay for the settlement or would want to avoid paying for your injury claim and start acting in bad faith. For instance, the insurance agency may drag your injury claim so that the period of filing an injury lawsuit elapses. The following are some of the ways insurance companies deal dishonestly.
Denying valid remunerating claims
Bringing up constant allegations of contributory carelessness
Failing to inquire about a claim
Demanding irrelevant documentation to process a claim
Intentional giving false accounts on insurance policies
Intentional deceiving victims about their legal rights
You need to hire a personal injury attorney who can detect and deal with several insurance tactics since they are well versed in laws concerning personal injury claims. Furthermore, some insurers are likely to deal dishonestly when an accident victim is represented. When insurers refuse to reach a reasonable settlement for your claim, your attorney can advance with the personal injury lawsuit.
Does your injury involve a government institution?
Filing a lawsuit for personal injury against the government is usually more complex than a typical injury claim. Most times, government entities are guarded against liability in several cases. You should promptly call an attorney when you have been injured in a bus or train accident. Since the time frame for filing a lawsuit against government entities is usually shorter. In addition, you need to hire a lawyer who is well versed in personal injury claims involving government institutions.
Type of compensation in personal injury
Personal injury victims should be compensated for the damages, suffering, and pain they have endured. Some of the compensation include medical costs, emotional distress, pain and suffering, loss of friendship, income loss, mental anguish, and loss of association or consortium.
What are the activities that personal injury attorneys do?
Personal injury attorneys' actions always depend on the kind of case, the area of their specialization, and how they handle the case. Some of the acts that personal injury lawyers do that could be beneficial to your case include:
Looking into claims
Personal injury attorneys usually work on contingency: you will only be asked about fees after a settlement. They thoroughly examine clients and evaluate every detail of their injury case. Furthermore, they rarely take personal injury cases in which they stand no chance of winning.
Collecting evidence
A personal injury attorney will assist you in collecting evidence for your claim. They will help get a police report, find witnesses and get their statements. In addition, they may hire a photographer to capture the incident report to remain with evidence. The evidence will show the person responsible for causing your accident and the number of damages you went through. Some evidence will include medical records, property damage reports, invoices, and medical reports.
Negotiating with Insurers
Personal injury lawyers usually have experience in negotiating with insurance agencies. They typically examine insurance policies and determine the highest level of settlements depending on the type of individual injury case. In addition, a personal injury attorney will lead in communicating with the insurers to prevent the damaged victim from jeopardizing the case, such as agreeing to record a statement.
Dispatching demand letters
After extensively examining your claim, your injury attorney can dispatch a demand letter to insurers. The details in the demand letter include the accident's findings and amount estimates for the damage caused by the defendant.
Preparing complaints
When the insurance company acts in bad faith failure to give a just settlement, then your injury lawyer will prepare a complaint against them. The complaint appeal will show arguments proving the defendant is liable and the total amount you, as the client seeking for the damages. Usually, the defendant is given thirty days to respond to the complaint as soon as they receive it.
Handling discovery
The complainant's attorney will commence discovery procedures. These procedures include examining the defendant to inquire about some details. In addition, it can consist of experts, witnesses, and opposing parties.
Representation at trials
When your case heads to trial, your injury will represent you in court. They are usually conversant with court processes and customs and will ensure the necessary steps are undertaken carefully.
What are the Pros of getting a Personal Injury Lawyer
Hiring a personal injury lawyer to work on your case will be beneficial in the following ways:
They are objective and act professionally
Accidents or injuries caused due to negligence cause a lot of pain and suffering. Dealing with emotions can make it challenging for you to handle your claim soberly. An experienced attorney who is skillful and knowledgeable will help you comprehend how to deal with your claim to receive a just settlement for the cost of the damage.
They have negotiation skills
Insurers usually use various methods to entice the personal injury victims that their claims are less valuable. Sometimes, they will send you unfair settlements in the hope you accept the offer and move on. Furthermore, negotiating with insurers can be challenging while dealing with injuries or monetary losses. When you get a knowledgeable attorney, they will aid you in handling negotiations with insurers on your behalf. In addition, having a formidable representation will enable you to get the maximum settlements due to your attorney's incredible negotiation skills.
Assist you in expediting your claims
When a lawyer is not representing you, it will be hard for you to pursue settlement until you have recovered from the injuries, which can take longer. If you hire an experienced lawyer after your injury, they will be able to act swiftly and file a claim as your representative during your recovery. In addition, personal injury lawyer's usually have experience in dealing with setbacks and will know how to navigate through them to facilitate the expedition of your claim.
They will aid you in getting medical assistance
In some cases, when you are involved in an accident, doctors might deny you medical assistance because they are afraid to be included in future litigation or may not be conversant in billing car insurance companies. When you are in such a situation, you need to call your lawyer instantly, and they will have someone to give you medical attention.
Assist you in avoiding critical mistakes
After your accident, you might immediately be contacted by insurance companies. They usually send their adjuster to hear your side of the story. The insurance adjuster will pretend to be concerned about injuries you sustained and request you to consider recording a statement. However, adjusters are always loyal to their insurers, and when you accept to record a message, the insurance company may use it against you in your injury claim. In addition, some insurers may dispatch a release form to you to manage retrieving your medical records. They may tell you to sign them to confirm your injuries and, in the end, use them against you. It would help if you never recorded statements with liable party insurers or agreed to sign any document without having your injury attorney. Your attorney will assist you in avoiding critical mistakes from your claim and getting a fair settlement.
Help you even the playing field
Usually, insurers and liable parties will have a solid criminal defense against your claims. When you represent yourself, you will be overwhelmed since the defense lawyer will have more know-how in claim procedures than you. When you get a lawyer, you will get even the playing field and increase your chances of getting a just and complete settlement offer.
Enable you to have peace of mind
Most people who get severe damages or injuries due to negligent acts by others often undergo psychological and emotional distress. You will likely have extra stress when you have these painful injuries and deal with claims simultaneously. You must hire an excellent personal injury lawyer to handle your claims, which will give or bring you peace of mind.
Looking for a Personal Injury Lawyer in South Ozone Park, NY? Contact us today
When you sustain injuries due to the carelessness of another driver, person, or institution, figuring out what to do might be challenging. At the same time, you could be having a prolonged recovery with increasing medical expenses, loss of income, mental and physical agony, and suffering. Fortunately, personal injury law typically allows people who have undergone or suffered because of other people's carelessness to file claims. However, claims procedures are usually tricky, and hiring an experienced, competent personal injury lawyer is advisable. At
Gregory Spektor & Associates
,
our outstanding lawyers have vast experience in practicing law and extensive know-how of the local legal community of South Ozone Park to advocate for clients in several comprehensive matters. We pride ourselves on providing high-quality legal representation. Our firm specializes in car accidents, wrongful death claims, medical negligence, building or construction accident, slip and fall, and personal injury claims. We understand how to build challenging cases for you to get the fair and maximum amount of settlement you deserve. The knowledgeable, friendly, and supportive staff at Gregory Spektor & Associates have the skills, dedication, and resources to help our clients with their injury cases. Call
1 (888) 797-7735
to get started with a
free consultation
in our law office.