Are you suffering from an injury that you believe was caused by the wrongful actions or negligence of another person? Are your medical bills piling up? Maybe you can't enjoy life or work like you used to. If this is the case, you should file a personal injury claim for full and fair compensation.
What is a Personal Injury?
Before you file a claim for financial compensation, you must first understand what personal injury is. An individual can suffer three types of harm under personal injury laws in the United States. They are as follows:
Damage to one's reputation
Property damage
Personal injury
People file personal injury lawsuits when they are harmed emotionally or physically due to another party's malice, negligence, or recklessness.
The Basics of Personal Injury
Personal injury rules apply in a wide variety of situations. Some of these include:
Accidents: The rules of personal injury apply in situations where one party acts carelessly and that negligence causes harm to another party. Examples include slip and fall incidents, auto accidents, medical malpractice, construction accidents, and more.
Defective Products: When a consumer product, vehicle component, pharmaceutical product, medical device, or any other product is unreasonably dangerous or defective, the user may suffer harm. In such a case, the injured party may file a product liability suit against the manufacturer of the product.
Intentional Acts: Personal injury laws will apply when another person's intentional action causes you harm. Assault, battery, and other harmful intentional torts are examples of intentional acts.
Defamation: When another person's defamatory statements cause you harm, personal injury rules apply.
Contact – Personal Injury Lawyer In Jamaica Queens
Types of Personal Injuries
Personal injury cases usually cover three main issues following an accident. These are emotional distress, pain and suffering, and actual bodily harm.
Bodily Harm
It is fairly easy to understand the concept of bodily harm. For example, if you suffered a physical injury following a car accident caused by a reckless driver, you would expect maximum compensation.
Compensation would cover existing medical expenses and anticipate future medical bills. These include home care, additional surgical procedures, physical rehabilitation, and other therapies to help you return to normal life.
Emotional Distress
Emotional distress is one of the more challenging aspects of personal injury to prove and pursue. That is why you must seek high-quality legal representation from a personal injury lawyer with a track record of success. Keep in mind that emotional distress can be inflicted intentionally or unintentionally. It can range from physical harm to threats of defamation.
Pain and Suffering
Pain and suffering are somewhat tricky aspects of personal injury. That is why personal injury lawyers encourage their clients to work with mental health professionals with a strong reputation. You need to document your pain and suffering before filing a claim. For example, you should be able to prove that you can no longer enjoy or participate in certain activities as you once did. You should also be able to document how you feel every day.
In some states, individuals can pursue monetary compensation for pain and suffering even if they were not the parties directly injured. For example, if your partner can no longer participate in a meaningful relationship following a physical attack, you might be able to claim damages for loss of companionship.
Personal Injury Law
Also known as tort law, personal injury law protects you if you or your property suffer an injury due to someone else's action or failure to act. The party who caused the injury or harm should compensate the party who suffered the damage or losses in a successful personal injury case.
Personal Injury Lawyer in Queens, NY
Are you looking for super lawyers or legal services in Queens, NY, for matters related to an injury you suffered due to someone else's carelessness? If so, visit the law offices of Gregory Spektor & Associates, P.C. We offer free consultations on all new personal injury matters and provide second opinions to potential clients. We specialize in all aspects of personal injury law. Our practice areas include:
Motor Vehicle Accidents
Numerous car accidents, motorcycle accidents, truck accidents, and bicycle accidents happen daily. Every time you are traveling on the road in New York or anywhere else, there is a chance of getting into an auto accident. However, you cannot become a recluse to avoid an auto accident.
Driving your car may be the most convenient way to get to work, run errands, take your kids to school, and do other things. However, this is not always the outcome. Perhaps your job involves driving a truck or car. Whatever the case, going to and from your destination safely is the goal.
Every day, people in New York City are involved in different kinds of car accidents. These range from relatively minor fender benders that may not require the involvement of an insurance company to serious motor vehicle accidents that cause injuries or even death. Serious car accident victims require a personal injury lawyer's legal advice and representation.
The skilled personal injury lawyers at the New York City law firm of Gregory Spektor & Associates will work tirelessly to ensure you get the justice you deserve and maximum compensation.
We understand that a car accident can result in various injuries, such as spinal cord injury, brain injury, broken limbs, whiplash injury, and other bodily injuries. It can also result in lost wages, vehicle repairs, and other expenses threatening your financial stability.
We will discuss your accident case during your free consultation to ensure you fully understand your options. If you choose to enlist our legal services, we will gather evidence and build the strongest case possible to help you get the full compensation you deserve following a car crash.
Contact – Motor Vehicle Accidents Lawyer In Jamaica Queens, NY
Construction Accidents
The Occupational Safety and Health Administration estimates that almost 6.5 people in the U.S. work on hundreds of thousands of construction sites daily. Good construction site owners should do everything possible to ensure maximum safety for their workers. However, even with the best safety measures in place, accidents can still happen. These accidents can result in severe losses, injuries, or even death.
You may sustain long-lasting and devastating losses and injuries when an accident happens on a construction site. Your injuries may prevent you from performing your work duties and earning your normal income. Combined with your medical expenses, the loss of income can be disastrous for you and your family.
If you sustained an injury following an accident at a construction site due to someone else's negligence, you should consider filing a personal injury lawsuit. Are you looking for an experienced and dependable New York City construction accident attorney? If so, call Gregory Spektor & Associates for a free consultation.
Contact – Construction Accidents Lawyer In Jamaica Queens, NY
Work-Related Injuries
Certain workplace injuries can ultimately turn your life upside down. You will likely sustain a serious injury if you work in an environment with poor health and safety standards. If you were injured on the job, you should contact a personal injury attorney specializing in workers' compensation claims.
The dedicated lawyers at the New York law firm of Gregory Spektor & Associates understand the physical, financial, and emotional strain work-related injuries can cause. That is why they go the extra mile to help their clients get the most favorable settlements that allow them to focus on recovering. We offer a free consultation for new or potential clients with legal issues relating to workplace accidents.
Contact – Work-Related Accidents Lawyer In Jamaica Queens, NY
Common Work-Related Injuries
Most employers and companies in New York go out of their way to ensure their work environments are safe for workers and employees. However, accident cases, illnesses, and injuries are inevitable. Some of the most common work-related injuries include:
Accidents result from unsafe workplace practices and conditions and inadequate machine guards.
Ergonomic injuries are stemming from unsafe and inefficient workstations.
Illnesses result from biological hazards such as parasites, fungi, bacteria, and viruses that threaten one's health and well-being.
Physical conditions are caused by radiation, weather, noise, cold, heat, energy, vibration, pressure, and electricity.
Illnesses caused by chemical products can result in long-term or acute health conditions.
Mental health and well—being problems result from violence, stress, bullying, and overworking.
Slip and Fall Accidents
It is unfortunate when you sustain an injury due to another person's negligence. Even a slip and fall accident can have devastating consequences. Unfortunately, recovering from the physical, financial, and emotional trauma that accidents cause is not as easy as it may seem.
Did you trip or slip and sustain an injury on another person's property? If so, depending on the circumstances, you may have the legal right to file a premises liability claim. According to data from the Bureau of Labor and Statistics, trips, slips, and falls account for about 27 percent of all accidents among workers. Slips and falls are the most common accidents that take people to emergency rooms.
Slip and fall accidents often result from dangerous conditions such as wet floors, frayed carpeting, poor lighting, etc. You can also sustain a slip and fall injury outdoors due to snow, rain, and ice.
Are you planning to seek damages from a property owner in New York for injuries sustained following a slip and fall accident? If so, discuss the details of your accident with a personal injury lawyer at the New York law firm of Spektor Gregory & Associates. Do so quickly since there is a time limit after which you may no longer file a personal injury or premises liability claim.
Contact – Slip and Fall Accidents Lawyer In Jamaica Queens, NY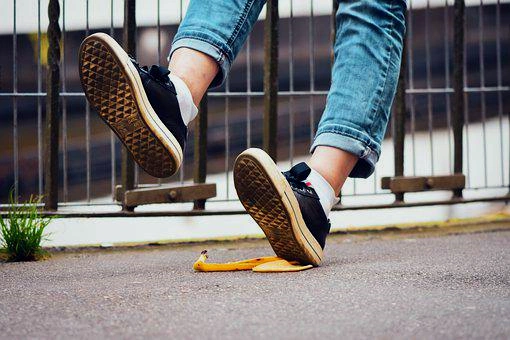 Medical Malpractice
Are you looking for the best medical malpractice lawyers in New York? If so, visit Spektor Gregory & Associates for a free consultation. If you are a victim of a doctor's negligence, you understand how devastating that can feel. After all, people trust their doctors, believing they will get the help they need.
Whether you have an aching pain that will not go away or a serious injury or illness, you rely on your doctor's training, expertise, and experience. You expect your doctor to help alleviate your pain and suffering.
In most cases, doctors meet this expectation. However, like anyone else, doctors can make mistakes. Unfortunately, the consequences of medical mistakes tend to be severe and long-lasting.
Regardless of whether it is intentional or unintentional, victims of medical malpractice suffer the consequences. Some medical malpractice's emotional, physical, and financial consequences can be life-changing. As a result, if you are a victim of medical malpractice, you should consult with an experienced attorney.
Contact – Medical Malpractice Accidents Lawyer In Jamaica Queens, NY
Nursing Home Abuse
As you age, you become more susceptible to injuries and illnesses that you did not have to worry much about in your youth. Perhaps you have an elderly family member. If so, it might be difficult for you to care for their needs or protect them from harmful things or people.
If your elderly loved one needs constant medical supervision or support, you may need to place them in a nursing home. Before doing so, it is important to research and examine every aspect of the care facility.
When you place your loved one into a nursing home, you expect them to receive excellent care on a medical and personal basis. Unfortunately, that is not always the case. Your loved one may not receive the necessities and care they deserve. If you discover that your loved one is suffering neglect or abuse in any way, you should hold liable those responsible.
If you are considering filing a nursing home abuse lawsuit against a New York nursing home or specific staff members, call Gregory Spektor and Associates for a free consultation. The super lawyers at this New York law firm are well-versed in cases of abuse, neglect, and all related practice areas.
Contact – Nursing Home Abuse Lawyer In Jamaica Queens, NY
Wrongful Death Lawsuits
Did you lose a loved one in an accident? If so, you might be feeling like your life is in turmoil. Unfortunately, accidents can and do happen without warning, which can make life quite frightening. That is why you must live your life to the fullest daily.
That said, there is always the possibility of a major incident or accident in New York. If you are a victim, you have all the right to fight for compensation and justice when another individual's actions or lack thereof lead to the death of your loved one.
A wrongful and untimely death may result from medical malpractice, auto accidents, product malfunctions, work-related accidents, and other circumstances. Whatever the situation, if your loved one was a victim of wrongful death, you should seek the best legal advice and representation. For an expert's free consultation on wrongful death claims, visit Gregory Spektor & Associates at our New York offices.
Contact – Wrongful Death Lawsuits Lawyer In Jamaica Queens, NY
Defective Products Lawsuits
Vehicles, drugs, baby products, medical devices, food, chemicals, and other consumer products often involve defective product lawsuits. However, the rules for defective product liability claims fall under three main categories. These are:
·         Defectively manufactured product.
·         Faulty product design.
·         Inadequate instruction manuals and warnings in the product packaging.
It is the responsibility of all manufacturers to ensure the safety of their products. If you suffer harm due to a manufacturer's negligence, find a personal injury lawyer as soon as possible. The New York law firm of Gregory Spektor & Associates is committed to providing clients and the buying public with knowledge of their legal rights as consumers. Visit us for a free consultation.
Contact – Defective Products Lawsuits Lawyer In Jamaica Queens, NY
Birth Injury and Negligence
One of the happiest moments for a parent is the first cry from a healthy newborn baby. Sadly, sometimes, a mother's smile can turn to tears of despair when she finds out her tiny baby sustained an injury during the delivery process.
Some newborn babies sustain some form of birth injury. Some of these injuries are due to the doctor's or medical personnel's negligence. If you think your little one's injuries were avoidable and your doctor had the power and ability to do better, you do not need to suffer in silence.
If you are looking for a qualified and experienced birth injury and negligence lawyer in Queens, New York, give us a call. We believe in being the voice of families and mothers whose little ones suffered birth injuries due to medical negligence.
Contact – Birth Injury and Negligence Accidents Lawyer In Jamaica Queens, NY
The Best Jamaica Personal Injury Lawyers
Are you looking for a skilled, trustworthy, and reliable personal injury attorney in the New York City borough of Queens? If so, draw upon the comprehensive knowledge and vast experience the Gregory Spektor & Associates legal team offers.
We advocate for our clients in a wide variety of legal matters. When hiring us, you can expect the highest quality legal representation from an extraordinary attorney and support staff team.
Our practice encompasses numerous legal facets where residents of Queens, NY, Nassau County, and Westchester County commonly need powerful legal strategies and compassionate advice. We also specialize in insurance claims.
Are you looking for a personal injury lawyer for a serious injury, wrongful death, medical expenses, workers' compensation claim, or any other legal matter? If so, please call (888) 797-7735 for a free consultation with one of our skilled and experienced personal injury lawyers. You can also visit our offices in Rosedale, New York.