Has a health care provider's negligence ever caused an injury to you or your loved ones in a hospital, doctor's office, or at an inpatient care facility? When you go to the hospital for health care services, you expect the doctors treating to perform their duties correctly to improve your health condition. But, unfortunately, severe medical malpractice is common and can cause lifelong injuries or even death.
Medical malpractice negligence occurs when a healthcare provider deviates from the accepted standard and norms in providing medical care leading to the patient's harm. If you're a victim of medical error, you have the right to pursue financial compensation.
Here at Gregory Spektor & Associates P.C., New York City, we are concerned about medical negligence victims. Our experienced medical malpractice lawyers are dedicated to assisting victims in obtaining a favorable settlement from their medical malpractice claims.
Common Types of Medical Malpractice
Improper treatment. Suppose a doctor treats you in a way that no other decent doctor would; you can claim medical malpractice. Likewise, when the doctor selects the appropriate treatment but administers it incompetently, it also amounts to malpractice.
Failure to diagnose. If a competent doctor fails to discover your illness or makes a wrong diagnosis worsening your health condition, you may have a viable medical malpractice claim.
Failure to administer duty of informed consent. Doctors must let you know of known risks associated with a procedure or course of treatment. If not and you are injured by the procedure, the doctor should be held liable for medical error.
Surgical malpractice. When you are undergoing a surgical procedure, all the people involved are liable for surgical malpractice in case an error occurs.
Hospital employees and emergency room staff are least expected to make errors that can cause more harm to their patients. For example, discharging a patient too soon, leading to further relapse, is medical malpractice.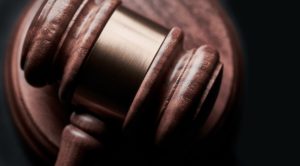 Legal Standards for Establishing New York Medical Malpractice
To prove medical negligence, an experienced attorney will work with medical experts to establish the "medical standard of care." which can vary depending on circumstances considering factors like the patient's age, medical history, and the nature of the injury.
You must also prove that the negligent treatment resulted in the said damage/harm. –which would not have occurred if proper treatment was administered.
The Elements of Negligence
Duty: the ability to prove the defendant owed you a duty of care to avoid causing you or others harm.
Breach: the ability to prove that a violation of standard care resulted in an injury for you or a family member.
Cause, in fact: the ability to demonstrate a correlation between the negligent or harmful action that took place and the negative consequence you suffered.
Proximate cause: the ability to prove a direct link between a negligent act and the injury that resulted from that action.
Harm: the ability to establish you suffered injuries, loss, or other expenses because of someone else's negligence.
Understanding these five elements will provide some clarity as you proceed with a civil action.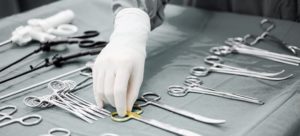 Basic Requirements for a Medical Malpractice Claim Against a Health Care Provider in New York
When you file a medical malpractice case in New York, you must prove a direct relationship between the medical practitioner's actions and your injuries. Mind you; this is a challenging case; you will therefore need medical malpractice attorney's assistance. In addition, it is difficult to gather proof and go up against a large medical corporation, its insurance company, and its lawyers on your own.
You might need to file your lawsuit against more than one party and work with a New York medical malpractice lawyer to determine which parties you need to sue.
Your claim must meet all of the following medical malpractice negligence elements for it to be valid:
Duty of care: You must prove that the medical practitioner you're suing for medical malpractice had the legal and moral obligation to treat you.
Breach of care: You need to prove that the health care you received failed to meet the set medical care standards that would have been attained by another medical expert with the same expertise. You will rely on the use of expert testimony to prove your case.
Cause and effect relationship: For the third step, you need to prove that the negligence of the medical provider caused an injury.
Damage: Lastly, you and your attorney have to prove that the medical malpractice directly caused the medical complications you experienced after the procedure.
Types of Harm You Can Sue For
Physical pain
Mental anguish
Additional medical bills, and
Lost work and lost earning capacity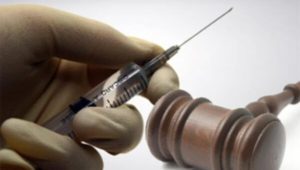 Special Requirements in Medical Malpractice Cases in New York
Statute of Limitations. You have 30 months from the date of medical error to file a medical malpractice lawsuit. The regulation might grant additional time if you don't realize you've been discovered right away.
Special medical malpractice review panels. You first need to submit your claim to a malpractice review panel who will listen to arguments, review the evidence and expert testimony, and determine if there is malpractice. The review panel findings can be presented in court, which will help throw out cases where there is no medical malpractice.
Special notice requirements. Before filing your claim, you need to notify the medical practitioner about the malpractice.
Expert testimony. A qualified expert should be present during the trial to give their opinion about the case.
Why You Need Our New York Medical Malpractice Lawyers
Unfortunately, New York's statutory law tends to protect doctors and insurance companies more than injured patients. Therefore, it's essential to hire an experienced attorney to handle your medical malpractice case to get the compensation you deserve.
At Gregory Spektor & Associates, P.C. we're here to help. We are compassionate to our clients who are victims of medical malpractice action. Our personal injury lawyers have years of experience handling malpractice cases and will help you get the fair compensation you deserve.
We will:
Investigate to find out what caused your injury or illness.
Work closely with medical experts to build a solid case to maximize your compensation.
Work with financial and medical experts to demand payment from insurance companies, negligent doctors/nurses, and anyone else who might be liable for your injuries.
Protect you against the insurance companies and defense lawyers who might try to scare you into accepting less compensation than you deserve.
Advocate to safeguard your rights at trial if necessary.
Ensure that the detailed procedural and paperwork requirements in an NYC medical malpractice case are satisfied.
We Handle All NYC Medical Negligence Lawsuits
Gregory Spektor & Associates, P.C. trial lawyers advocates have years of experience handling all sorts of medical malpractice injury cases involving:
Hospital negligence
Emergency room errors
Anesthesiology mistakes
Medication errors
Misdiagnosis
Delayed medical treatment
Surgical errors
Infant brain damage
Cerebral palsy
Birth injuries
Lack of informed consent, and more.
If you've been affected, come out, and we shall help you with your case legal procedures.
How Long Do I Have to File a Medical Malpractice Lawsuit in New York City?
New York City medical malpractice law states that you are entitled to compensation for present and future medical expenses, lost wages, and disability when you get hurt by negligent healthcare providers. However, you only have 30 months from the day you are injured to file your claim; otherwise, the case will be nullified. The regulation gives additional time only if you don't realize that you've been discovered right away.
However, this rule has some exceptions, including:
Discovery rule: This applies to surgical State cases when the patient discovers that the surgeon left an instrument inside their body. You will have 12 months from the date of discovery, rather than the date of the surgery, to file a lawsuit.
Minor children statute of limitations exception: If the medical error is done to a child, the deadline for filing a claim against the healthcare provider does not start until they turn 18. However, the statute of limitations cannot exceed ten years after the date of the malpractice. That means you should file on behalf of your younger children or risk missing the filing deadline.
Not sure how long you have to demand compensation? Don't worry. Our New York personal injury lawyers will help you file a lawsuit on your behalf and aggressively seek the compensation you deserve.
Who's Liable When I'm a Victim of Medical Malpractice in New York?
In New York, you have a legitimate medical malpractice claim for damages against any professional practitioner who was negligent and contributed to your injury.
This might include:
Doctors
Surgeons
Nurses
Physician Assistants (PAs)
Emergency room staff
Anesthesiologists
Pharmacists, or
The hospital administration.
Our legal team will investigate the circumstances surrounding your medical negligence injury to establish why it happened and who might be responsible. We'll then seek the compensation you deserve.
Recovering Compensation For Medical Negligence
New York state law provides two types of compensation if you successfully win your medical malpractice case. These are economic damages and non-economic damages. Economical damage constitutes reimbursement for actual financial losses such as medical costs and lost wages.
Non-economic damages, which include pain and suffering, are much more subjective. When you and your attorney present a satisfactory case on how the medical error affected you in a non-monetary way, the jury will assign a dollar amount.
Economical Damage Awards you Might get
Reimbursement of medical expenses. The damage covers actual costs you incurred for the additional medical service like surgery, medication, physical therapy, and modifications to your home. Still, you'll have to prove that the costs were medically necessary for the medical error treatment.
Award for anticipated future medical expenses. If you need ongoing care due to medical malpractice, we, like your medical malpractice lawyers, will call a medical expert to testify to this fact and estimate the anticipated costs.
Reimbursement of lost wages: You are entitled to receive the equivalent of your back wages if the medical error caused you to miss work, even if you received reimbursement by using your vacation, sick, or short-term disability benefits.
Loss of future earning capacity: You are eligible for compensation in your medical malpractice lawsuit if the medical error: causes you to work part-time, adjust duties, or change the line of work completely to something that pays less than your previous job.
Non-Economic Damage Awards you Might get
Loss of enjoyment of life: If you can no longer enjoy your hobby or anything that pleasures you due to medical error, then you have a legitimate claim for damages. Related to loss of enjoyment of life as long as you prove that the medical error alone is responsible for your reduced life quality.
Loss of consortium: If you experience a general loss of companionship with your spouse as you once knew it due to a medical error, you can claim compensation. This is personal and up to you if you want your New York city medical lawyer to fight for this type of compensation.
Pain and suffering: This includes physical pain and emotional difficulties that you continue to experience due to negligent actions. For example, you will get a higher payout for pain and suffering if you live with significant pain every day than it would if you only occasionally experience a flare-up. Emotional pain may come in the form of depression and anxiety from the new circumstances in your life and post-traumatic stress disorder, where you deal with nightmares, intrusive thoughts, and trauma-related complications. You may also file a death case and claim compensation for wrongful death if you lose a loved one due to the incompetence of the nurse or doctor.

Conclusion
Medical errors have become a serious threat to patients seeking medical help. According to a 2016 medical malpractice report released by Johns Hopkins University, medical errors are the third leading cause of death behind cancer and heart attack.
Therefore, it's important to know the possible course of action to take whenever you experience medical malpractice negligence to receive the compensation you deserve.
Worry less because Gregory Spektor & Associates, P.C. is here to help. Our medical malpractice attorneys are well experienced in handling malpractice cases. We maintain a good attorney-client relationship and shall make sure you get the compensation settlement you deserve. Visit our law office at
Gregory Spektor & Associates
1 Cross Island Plaza Suite 203C,
Queens, NY 11422