Personal injury and medical malpractice are both civil cases that arise from the negligence of another person. If you suffer harm or die due to the fault of someone who owed you a duty of care, then you are liable for personal injury or wrongful death damages. Medical malpractice can lead to personal injury and so you can file a personal injury suit in a case that involves medical malpractice.
The differences between personal injury and medical malpractice lie in the cause of injuries and compensation available.  In addition, while medical malpractice is caused by the negligence of a medical professional, personal injury is broad and can happen anywhere. This article will help you understand the difference between personal injury and medical malpractice, and guide you on available damages for both.
Contact us if you need a medical malpractice lawyer
Causes of New York Personal Injury Lawsuits
Personal injury is the harm or pain caused by the intentional action or inaction of another person. It could involve bodily pain, loss of property, emotional distress, loss of monetary benefits including loss of income and financial opportunities.
Personal injury law is also called tort. It gives victims of negligence the ground to make legal claims for harm caused. However, an injury doesn't always result in legal liability. Common injuries that you can sue for include burns, soft tissue injuries, bone fractures, back and head injuries, brain damage, concussions, nerve damage, injured finger, wrist, ankle, knee, or shoulder, hearing loss, and tooth damage.
The following are the causes of personal injury lawsuits in New York: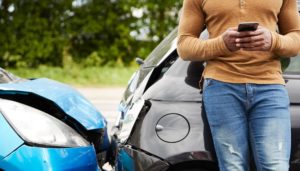 Automobile Accidents
When a careless driver hits you and causes you loss of your car and causes you serious injuries, you can sue for damages. New York City is a no-fault car insurance state, and so you need to negotiate with your insurance company for medical bills and repairs. As a passenger, the no-fault coverage of the driver covers you for damages.
However, you can make a personal injury claim in court if you hit the serious injury threshold. Serious injury cases include bone fracture, substantial disability for at least 90 days, significant disfigurement, and inability to use or limited functioning of members of your body.
Slip and Falls
Whether it is at home, at school, work or at a store, or on the sidewalk, the property, home, or store owner is responsible for keeping their premises safe.  If you sustain injuries after slipping and falling, the property owner has a personal injury case to answer and damages to pay as long as you hire a good personal injury attorney.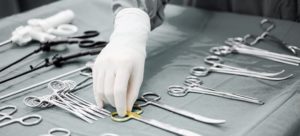 Medical Malpractice
This is a personal injury case caused by failed treatment, misdiagnoses, injury due to the use of inappropriate medical care standards or equipment.
RELATED: Can Veterans Sue VA Hospitals with The Help of a New York Medical Malpractice Lawyer?
Defamation
In New York City, defamation is a valid personal injury case as long as it causes financial loss or tarnished reputation. If the victim is a public figure or celebrity, they must prove that the statements uttered contain actual malice.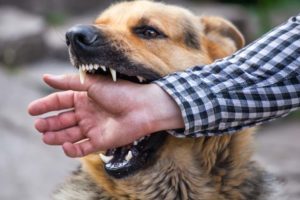 Pet Bites
The most common pet bites involve dogs. Even though New York is a 'one-bite State', a pet is not entitled to one free bite before its owner could face a personal injury lawsuit. People who keep dangerous dog breeds or whose pets have undergone experiences that are likely to make them aggressive, such as surgery, are liable even if their pets did not bite anyone in the past.
Product Liability
If you become ill or experience undeclared harmful side effects after using or being exposed to a product, over-the-counter medication, or device, then you can file a personal injury case against the product manufacturer.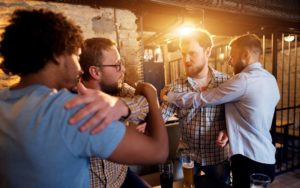 Assault and Battery
When someone intentionally inflicts pain and suffering on another party through assault or battery, they are liable before a court of law.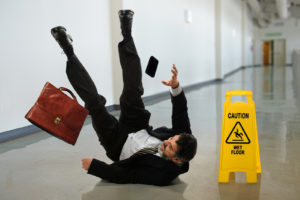 Workplace Accidents
Any personal injury sustained at the place of work is covered under workplace accidents and must be compensated.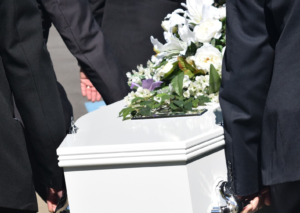 Wrongful Death Lawsuits
These cases are filed by the estate or family of someone who died from intentional killing, fatalities arising from car accidents, or medical malpractice.
Not sure whether you qualify for compensation? Gregory Spektor & Associates personal injury attorneys are here to help. Call our law firm for advice.
Medical Malpractice Claims in New York City
Imagine a situation where someone you know is sick. He visits the nearest hospital for diagnosis. The lab technician takes samples and then in the process of testing the samples, mixes up the results with those of another patient. Using this false report, the doctor gives this patient an injection.
The right treatment for the wrong disease.
After a while, he starts reacting to the injection he received. His family consults a different health professional, who determines that he was misdiagnosed and has suffered irreversible damage due to the wrong treatment received at the first hospital.
He is admitted to the hospital, too weak to work. His family starts suffering because he was the major financial contributor. Unfortunately, he dies while undergoing treatment.
Can his family sue, and what damages are they entitled to?
Well, medical negligence is among the toughest personal injury claims in New York City. Victims of medical malpractice end up with a very high compensation or nothing.
In the case above, it is right to say that he suffered because of the negligence of the health personnel in the first hospital. First, they handled his lab tests carelessly and hence ended up misdiagnosing him. Then they gave him the wrong treatment which led to immense suffering, loss of income, and eventually wrongful death. Also, his death has caused his wife and children pain and suffering. The wife has lost a companion and the children a loving father who was their only provider.
All these are grounds for a legal suit against the health workers of the first hospital. With a good attorney, the family is entitled to compensation. In such a case, it would be recommended for them to engage a law firm to open a wrongful death lawsuit against the first hospital.
Most of the time, it is hard to prove the at-fault party in cases of medical negligence. Here are the most common causes of medical malpractice lawsuits in New York:
Misdiagnoses
Missed diagnoses
Delayed diagnoses
Faulty lab results or reports
Wrong prescription
Surgical errors
Faulty medical equipment
Wrongful death
Whether you are dealing with medical malpractice or another personal injury case, if the defendant is the New York government or its employees, you must file a claim within 90 days.
Also Check Out: What is a Medical Malpractice Lawyer?
Call 1-888-797-7735 and let our personal injury attorneys help you.
Damages Available for New York Personal Injury victims
Personal injury damages take care of the costs incurred due to an accident or wrongful death. As long as an injury victim can prove that their injuries, loss, or pain and suffering have been caused by someone's negligence and that the other party had a duty of care over them, then they can sue for damages.
Here are the types of damages available for New York personal injury victims:
Compensatory damages. This type of compensation is available for all New York personal injury victims, including victims of medical malpractice and wrongful death. Accident victims and relatives of the deceased in the case of wrongful death are entitled to compensation for harm suffered as well as the monetary expenses incurred due to the injury. Compensation covers medical bills, lost income, household expenses, canceled flights, altered plans, pain and suffering, and mental anguish. In the case of wrongful death, the surviving family members are also awarded damages to take care of funeral and burial expenses, pre-death medical bills, emotional distress to the family, loss of financial contribution, loss of services and support, loss of companionship, or consortium. Accident victims can't get all these damages without the help of an attorney from a reputable law firm.
Punitive damages. This type of compensation applies only to a few cases of personal injury. It is awarded to punish the wrongdoer for despicable behavior, such as fraud, sexual assault, and aggravated battery.
Damages Available for Victims of Medical Negligence in New York
If a victim of medical negligence can prove that they suffered serious personal injuries such as paralysis, brain damage, infertility, or amputation due to the negligence of a health worker, they can sue for damages.
The following are the available damages for victims of this kind of lawsuit:
Economic damages. These cover medical bills incurred in therapy and income lost due to the injuries caused by the negligence.
Non-economic damages. They offer compensation for pain and suffering caused to the victim of medical negligence. Pain and suffering involve actual physical pain caused by an accident, physical discomfort from faulty medical procedures, psychological discomforts such as stress, sleepiness, anxiety, and mental anguish.
Factors That Affect Damages in New York Personal Injury Claims
Severity of injuries: Minor injuries and damages never have to go to court. Sometimes, the victim will just negotiate with the insurance company and get a settlement to cover costs incurred. In addition, the New York City laws have a serious injury threshold that personal injuries must meet before qualifying for compensation.
Insurance limits: Most of the time, the damages cannot exceed the maximum insurance payout available. If the compensation goes beyond the insurance coverage, the victim will have to rely on the financial ability of the defendant which may not always pay off.
State laws: The New York state laws do give guidelines for the award of personal injury damages. The laws determine the length of time a victim must file a case, limits involving property owners' liability, and pet owners liability in case of accidental fall and bites respectively. The laws also define injuries that qualify for compensation, and how compensation to victims of automotive accidents should be handled.
Length of recovery: Injuries that take a long time to heal attract higher payouts. This is because the victim has to endure pain and suffering for a long time, and if they had gainful work they can no longer handle due to the injuries, then their losses increase with time. In addition, medical bills increase with frequent visits to the hospital.
Conduct of the defendant. In cases that involve assault and battery, the court can award a punitive payout to the victim in order to deter the perpetrator from engaging in such behavior in the future.
Factors That Affect Damages in New York Medical Malpractice Lawsuit
Medical Bills. The most important factor that will determine the amount of payout a victim receives is the amount of money spent on medical care and therapy. Higher medical bills will attract higher payouts.
Length of treatment. The longer the patient spends seeking medical care, the greater the mental suffering they experience. Longer time in the hospital also means higher bills, less time at work, and less time with loved ones. All these factors affect the payout.
State laws. Not all errors and omissions by healthcare workers lead to a lawsuit. This is because the state of New York has defined the types of injuries that qualify for compensation in the case of medical negligence.

Why Hire a Personal Injury Attorney?
The New York statute of limitations on personal injury cases requires that victims file a lawsuit within three years.
However, filing a personal injury claim is not a guarantee for fair compensation. Many insurance companies and at-fault parties often deny or limit liability, causing the victim more suffering due to the little compensation awarded.
While you are free to negotiate with the auto insurance company for repairs or represent yourself in court, there are many advantages of giving your case to an experienced personal injury lawyer.
1. Professional Investigations
An established law firm that has handled several personal injury cases knows that police records can be incomplete. Photos of the victim and accident of scene, witnesses who were present at the scene of accident, police report, lab reports, scans and X-rays showing injuries, medical records showing the amount of money spent and duration of treatment, employment documents, assessment by an expert witness are all examples of evidence required to prove a case.
It is not easy to get all this evidence if you do not have legal training or experience handling personal injury cases. A personal injury attorney conducts thorough investigations to determine which damages you are qualified for. The attorneys at Gregory Spektor & Associates Law will help you interview expert witnesses, collect evidence from the hospital, and obtain photographic evidence from an accident or incident scene, and where necessary, consult with experts. Talk to our personal injury lawyers today to kickstart your case.
2. Proper Calculation of Settlement
When you file a personal injury lawsuit, you must have a settlement figure in mind. It is not easy to determine which damages you are entitled to, and what multiplier to use unless you engage an attorney.
The figure is for actual damages incurred from the injury, lost income, pain and suffering, property damage, and medical bills. The average attorney client gets over 3 times more compensation than victims who do not engage personal injury lawyers.
Gregory Spektor & Associates Law firm has solved many personal injury cases in New York City and we know what is viable for compensation and what isn't. We shall help you get the highest compensation available.
3. Proving The At-fault Party is Not Easy
You must prove that the defendant breached their legal duty of care, and their action caused you harm or injuries. If the defendant carries liability insurance, the insurance company is likely to do independent case evaluation and make their own independent decision. If you cannot agree, a personal injury attorney will be able to help.
4. It is Not Easy to Prove Pain and Suffering
In wrongful death lawsuits, bystanders who are close family members of the victim are entitled to compensation for the emotional distress they endure watching their loved one die. Personal injury victims also suffer from post-traumatic stress disorder after an accident or medical negligence.
Proving these conditions require the testimony of an expert witness, usually a mental health expert. Sometimes, the medic may fail to prove that the victim's symptoms are necessary for PTSD diagnosis. In this case, a personal injury lawyer will bring in a fact witness to prove the claims of the expert witness and qualify the victim for compensation.
Moreover, a complete case that makes claims for pain and suffering must pass through the court, and it takes an experienced lawyer to win before a jury.
5. Sometimes Small Injuries Become Big Injuries
An accident can leave you with minor injuries that do not warrant a lawsuit, only to end up with more serious injuries. This can happen in both personal accidents and medical negligence incidents. It is even possible for a small injury that wasn't initially qualified for compensation to end up in a big death lawsuit. Engage an injury attorney immediately after an accident in order to ascertain the extent of injuries.
6. Insurance Companies Reduce Your Payout
Negotiating with the insurance company without an experienced attorney puts you at a disadvantage. Insurance companies give little payouts to make more profits. They do this by denying or limiting liability, giving evidence that minimizes injuries to show they were not severe enough, or claiming that there is no enough evidence to support your personal injury claims. Only an attorney can help you prove your case and maximize your compensation.
Our law firm in New York City has helped many victims negotiate for higher payouts. Call us on 888-797-7735 for assistance.
7. Attorneys Determine if You are Partly Liable
Shared fault is very common in New York City, and it reduces your total payout by a wide margin. This is because the other party can turn around and accuse you of causing your own injuries or engaging in risky behavior, thus making you partly liable. Get an attorney to determine if you are partly liable and protect your payout today.
Are You a Medical Malpractice Victim?
Don't sweat over a personal injury claim. Let Gregory Specktor & Associates personal injury attorneys help you with your case. Call 888-797-7735 now.
Gregory Spektor & Associates
1 Cross Island Plaza Suite 203C,
Queens, NY 11422