Whether you are a teenager ready and eager to get his first car or a veteran motorist who has been driving the New York roads for 30 years, operating a motor vehicle is a privilege that should not be taken lightly.
It may also be a dangerous activity, depending on your fellow drivers. Even though cars, trucks, SUVs, and other motorized vehicles have come a long way as far as safety innovations are concerned and the infrastructure of the roadways have been examined for the best possible safety protocols, a car accident can still cause serious, life-altering injuries or death to those involved.
If you or a loved one has been involved in an auto accident and sustained serious injuries or has died due to the carelessness of a negligent party, you need to contact a car accident attorney as soon as possible.
With an experienced personal injury lawyer on your case, you can rest assured that you will not have to deal with insurance companies or their corporate attorneys by yourself. It is enough of a challenge to focus on healing your injuries sustained in the accident let alone having to deal with insurance companies, hospital bills, and other unavoidable issues related to the accident.
With an attorney, some of that pressure and stress can be lifted from your shoulders.
At Gregory Spektor & Associates, our legal team specializes in personal injury cases, and with our attorney by your side, you will be able to focus on what is truly important – getting back to normal life following the accident.
We have the experience and industry expertise to take on the insurance companies and illustrate to them why you deserve compensation and justice for the injuries and damage caused during the accident.
While it is never going to be fair that you have been forced to deal with the effects of an auto accident, we can work to get you compensation. While you focus on the healing process for you and your loved ones following the accident, we will keep our legal mindset on the goal at hand – fair and full compensation for bills medical services, and repair to damage to the vehicle.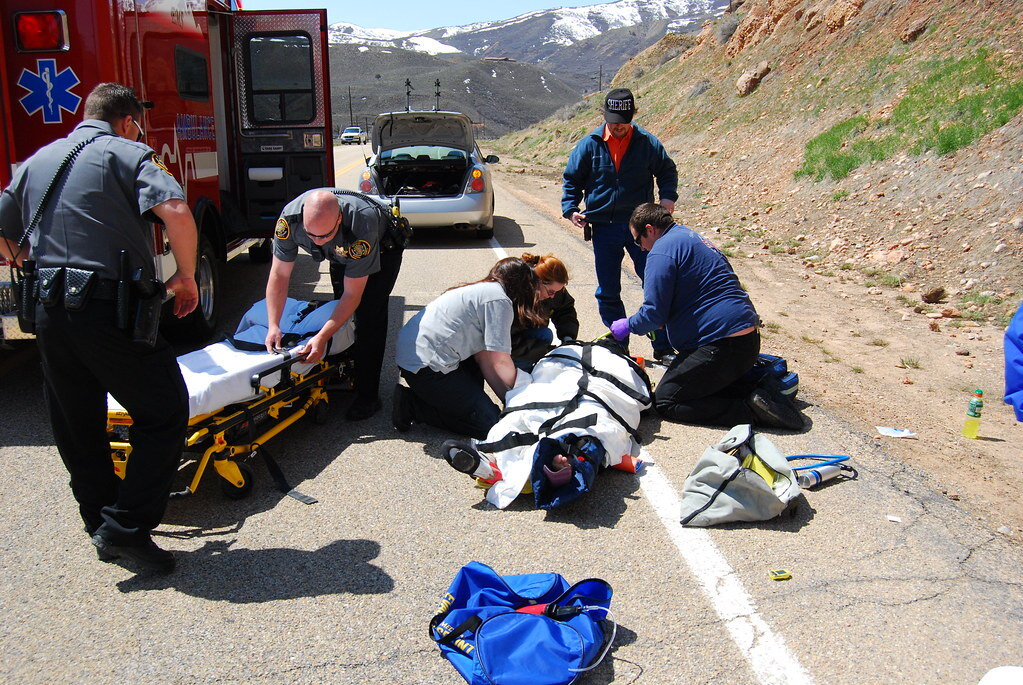 I've Been Injured in an Auto Accident; What's My Next Step?
After you have been involved in an auto accident, the first (and most important step) is to have anyone who sustained injuries treated by medical professionals.
It is critical that no time is wasted when anyone involved in the accident is injured. Even if the injuries do not appear to be significant, they may manifest later so it is best to get checked out by paramedics or doctors to ensure there is no bodily damage.
If you did not sustain injuries or they were treatable on site, the next step is to begin documenting everything. Car accidents and a personal injury case for them require evidence from the scene while it is still fresh in your memory. The insurance company handling your case will need this evidence and will try to use any lack of evidence or concerns about it against your case.
When you obtain the legal representation of a car accident attorney, he or she will also want to use as much well-documented evidence as possible to confirm the validity of your case.
After the car accident, exchange insurance, and contact information with the other driver(s) involved. Following this, start to document as much as you can. This means taking photos and videos of the scene, your vehicles, and any injuries.
If possible, speak with any witnesses who actually saw the car accident happen, including passengers from all vehicles. You should write down as much as you can remember as well so that the details of the auto accident are fresh in your mind. Any and all information you can provide to your car accident lawyers will be extremely useful during the course of your auto accident case.
Once you have received medical treatment and spoken to the cops and filed a police report about the events of the incident, it is time to contact the experts. You want to contact an attorney as soon as possible for many reasons, including the fact that auto accidents have a statute of limitations (3 years in the state of New York) that you definitely don't want to expire before you get a settlement from the insurance company.
Car accidents are often accompanied by extravagant medical bills, lost wages, and high auto repair expenses that most people simply cannot pay. A crash can have a devastating effect on the lives of many people.
Hiring an experienced personal injury law firm to handle your accident claim and the claims process (especially when dealing with insurance adjusters) will expedite the process and provide you peace of mind knowing that your car accident injuries and the associated medical costs will be properly evaluated and compensated.
Getting you the fair compensation you deserve for your hospital bills resulting from serious injuries and the property damage sustained during the crash (even a fender bender can have pretty high repair costs) is what hiring an attorney is all about.
Also Check Out: Top 4 Questions to Ask Before Hiring a New York Personal Injury Attorney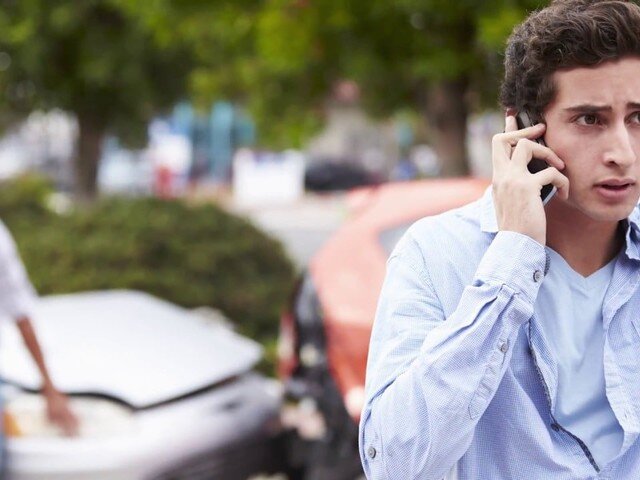 Why Is It Important to Hire a Car Accident Lawyer?
Other than the experience and expertise in personal injury cases, auto accident attorneys know how to file a claim properly, what evidence is needed for insurance companies and their teams of adjusters and car accident attorneys, why car accident victims deserve compensation for their injury claim, including pain and suffering.
The police report can only tell so much of the story when it comes to these kinds of cases. Those who were injured in an accident know how frightening auto accidents are and how challenging it is to see medical bills piling up.
One of the many benefits of hiring an attorney for your car accident case is the peace of mind you will get. Auto accidents cause insurmountable stress for accident victims.
A car accident attorney will represent you, your case, and your best interests in settlement negotiations and court (if necessary) with the insurance company.
Along with a plethora of legal issues that may come up, it is critical that you have experts on your side to deal with fighting for compensation and other expenses related to the car crash.
Even if you are unsure that you need to hire an attorney to deal with the insurance company, the accident attorneys at Gregory Spektor & Associates offer a free consultation to discuss your case and a case evaluation to determine if you are eligible to fight for compensation for your injuries.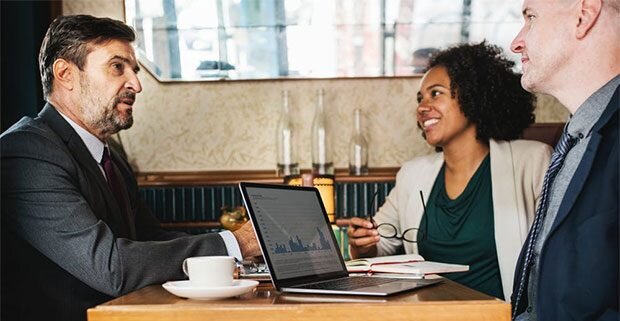 What Can a Personal Injury Attorney Do for Me?
While it is true that many different types of lawyers tend to get a bad reputation, especially a lawyer who represents accident victims, but the experienced lawyers at Gregory Spektor & Associates truly care about their clients and working to get them a settlement that is fair compensation for their injuries.
Additionally, there may be certain legal circumstances that can complicate the case and make the road to a settlement that much more difficult.
If the accident was caused by a motorist who was uninsured or underinsured or if the negligent driver did not stop after the crash (i.e. hit and run), you may have a difficult time getting the compensation you deserve, especially without the legal expertise of an experienced lawyer.
Likewise, other complicating factors could be something such as improperly serviced and maintained public transit, road defects or negligence, and faulty parts within the vehicle.
While a settlement can ultimately be reached in these situations, the involvement of lawyers for the city or state as well as product manufacturers takes the case to another level.
Attempting to litigate on your own to reach a settlement can be extremely difficult without legal expertise. A lawyer from Gregory Spektor & Associates would be ready, willing, and able to assist you in any and all car accident claim circumstances.

Contact Our Experienced Personal Injury Attorneys in New York
At Gregory Spektor & Associates, our team of lawyers takes every auto crash claim very seriously. We understand the burden that an accident with its resulting bills and lost wages can have on the injured party, and your lawyer will be dedicated to getting you the fair compensation you need for your claim.
We have vast experience and comprehensive knowledge in the field of personal injury, and our team will always be on your side.
When you hire our attorneys to represent you or a loved one in your insurance claim, you will be getting the highest-quality legal representation possible.
We have a well-rounded practice and a team of knowledgeable attorneys ready to assist you with your claim.
To meet with an attorney at Gregory Spektor & Associates in New York and discuss your case, contact us today. We are here to help you get accident compensation from insurance companies.
Call now 1 (888) 797-7735 to speak with our team of lawyers about your case.