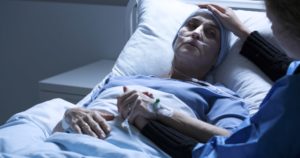 Whether you have sustained an injury or become ill with some type of medical condition, you will most likely rely on the expertise and training of a skilled medical professional to take care of you and provide you with the right treatment for your issue. This is especially true in the case of serious illnesses such as cancer.
A cancer diagnosis can most certainly turn the world of the patient upside-down, but a misdiagnosis or failure to recognize the potential for cancer can be even worse. It is critical that patients are diagnosed accurately so they can begin to receive treatments as soon as possible. When there is a delay, the patient may teeter on the brink of life and death.
Many patients who end up being diagnosed with cancer may not actually know or have symptoms that indicate the presence of cancer in their bodies. It takes an expert medical professional to diagnose them and develop the proper treatment plan. However, when a doctor fails to diagnose cancer or there is a delayed cancer diagnosis, this can have severe negative effects on the life and health of the patient. Cancer misdiagnosis may even result in the death of the patient.
Patients who have experienced this type of failure by a trusted health care provider or those with loved ones who died as a result of a delayed cancer diagnosis deserve to hold the responsible doctor liable for the failure. When a doctor failed you, a cancer misdiagnosis lawyer such as ours from Gregory Spektor & Associates can help by filing a cancer malpractice lawsuit on your behalf.
What Is Medical Malpractice?
Medical malpractice is a specific type of personal injury case in which a patient's treatment by a health care provider resulted in serious injuries or even death due to negligence on the part of the doctor. Although additional pain and discomfort are often a part of the medical treatment process, severe injuries and death resulting from the negligence of a doctor, nurse, or other health care professional are certainly not.
Patients who have experienced a severe deviation from the standard of care expected to be given by a doctor may be eligible to file a medical malpractice case. In medical malpractice cases, your attorney will discuss your case with you at a free consultation and then will examine your medical records, listen to your side of the story, and determine how to proceed with the lawsuit.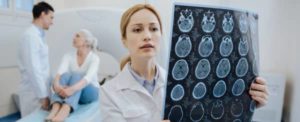 Is Misdiagnosis or Failure to Diagnose Cancer Count as Medical Malpractice?
Medical negligence cases can be very complex and involve a variety of issues that need to be addressed by a legal expert. When it comes to complicated conditions such as cancer, the diagnosis of these conditions can be the difference between life and death for a patient. It is a doctor's duty to recognize the appearance of what looks to be cancer and then order the appropriate tests to confirm the suspicion.
When a doctor does not notice something on an X-ray that may be an indicator of cancer, this can delay the onset of much-needed medical treatment. If that doctor does recognize that there is an anomaly in your test but decides that it is the wrong conclusion, this is considered a misdiagnosis. The right care may not begin until much later when another doctor realizes the correct diagnosis or that the treatment is not helping you.
Again, misdiagnosis can be devastating and prolong the start of proper medical care.
In both cases of failure to diagnose cancer or a misdiagnosis of a condition such as lung cancer, skin cancer, colon cancer, prostate cancer, or breast cancer, the responsible doctor could be held liable for negligence.
Some scenarios that arise in cancer misdiagnosis claims include:
Ordering the wrong or inappropriate tests
Failing to request the proper tests such as biopsies or MRIs
Administering the tests improperly
Ignoring complaints from patients about symptoms or their requests to examine moles, bumps, or lumps
Confusing patient files
Incorrectly reading test results
Contaminating test samples


All of these situations and many more may be considered grounds for filing a malpractice lawsuit against the healthcare professional whose negligence directly led to further harm to their patients.
Proving a malpractice case, especially as it relates to cancer misdiagnoses or other types of cancer cases, can be very difficult because it is critical to show that the health care providers involved were negligent and caused direct damage because of that negligence.
When doctors fail to diagnose or misdiagnose, the case has to show that another doctor looking at the case would have come to an alternative outcome than the original doctor. This requires medical experts to be consulted and provide testimony that the negligent doctor's actions were in fact negligent and that the individual should be held liable for the injuries and harm caused to the patient.
Connecting the negligence to the doctor and then the harm caused requires expertise that only a personal injury law firm with experience and skill such as ours at Gregory Spektor & Associates can provide.


Benefits of Hiring an Experienced New York Cancer Lawyer
As with many personal injury cases, cancer misdiagnoses and failure to diagnose cancer claims can be very complicated and complex. Proving the negligence as well as its direct connection to your injuries requires the ability to review hospital records and get you in contact with another experienced oncologist to determine if your original doctor was at fault. Once you meet with a new oncologist and it is decided that your original doctor made a dire mistake with your diagnosis and/or testing, then our law firm at Gregory Spektor & Associates can begin a thorough investigation into your treatments as a cancer patient.
As we develop a strategy for your case, we will review the hospital's records to determine who is actually liable for your injuries. The physician may be to blame, but it could have also been a mistake on the part of a nurse, intern, technician, or administrator. There are many moving parts when it comes to hospital procedures, so our New York law firm will ensure that the correct people are held responsible for causing your injuries.
Our legal team at Gregory Spektor & Associates understands the pressure and stress associated with mounting medical bills and the strain of dealing with an even worse condition. We will fight diligently to get you the compensation you deserve for your injuries. Our team also prides itself on forming a close attorney-client relationship with you so that you are always well-informed of the progress of your injury claims.
In a situation where the misdiagnosis or failure to diagnose cancer caused the death of a loved one, we will also pursue a wrongful death claim. The compensation for the death of a loved one is designed to help you pay for the resulting medical bills as well as any funeral arrangements and burial costs you may incur.
We know that no amount of money will ever be able to replace your loved one, but our attorneys want to work to provide you justice and compensation for your losses. Doctors and other health care providers should not be able to make such a large mistake that it causes death without being held responsible for that error.
In addition to diligently working on your case in and out of the courtroom, our attorneys will never back down when it comes to insurance companies. Insurance adjusters will often contact injury victims in the hope that they will be able to settle quickly and quietly for an amount that does not even begin to cover the harm you sustained.
When doctors misdiagnose cancer, it is certainly not the same as incorrectly diagnosing a cold or allergies. The results can be devastating, and the compensation you receive should reflect that seriousness. At Gregory Spektor & Associates, we stand up to the insurance companies and let them know that our clients will not be bullied or threatened into accepting a settlement that is insulting.
If you or a loved one has sustained further injury due to the negligent failure of a doctor and a cancer misdiagnosis occurred, contact Gregory Spektor & Associates in New York for a free consultation today.



Contact Our Medical Malpractice Attorneys for a Free Consultation
At Gregory Spektor & Associates, our New York medical malpractice lawyers are here to help you and your family fight for compensation in the event that medical professionals caused you serious harm due to their medical negligence. In cancer misdiagnosis cases, a delayed diagnosis or the failure to spot the indications of cancer can mean the difference between life and death.
Our New York attorneys have vast experience and knowledge of personal injury law, and we will work diligently to fight for your rights as victims in cancer lawsuits. We will use our legal skills and research abilities to utilize your medical records and the expertise of medical experts to develop a thorough argument for your failure to diagnose cancer case. Through our efforts, you may be able to recover compensation for the financial burden related to medical expenses, lost wages, pain, and suffering, and other damages related to your malpractice case.
Contact a cancer lawyer at Gregory Spektor & Associates to discuss your cancer case as well as the legal options you may have. Our New York City area cancer lawyers offer a free case evaluation as well as expert legal advice. Call today to make sure your doctors are held responsible for their negligence in failing to diagnose various types of cancer.