One of the most worrisome things about daily life is that an accident caused by another person's negligence or carelessness can occur at any time and in any place. A catastrophic accident resulting in serious injuries, losses, and even wrongful death can have detrimental and long-term effects on the lives of those involved in the incident.
Those who have been injured or the loved ones of someone who was killed in an accident deserve to fight for justice and compensation for their losses from the responsible parties. The best way to get the compensation you deserve and the justice that is warranted is by filing a personal injury lawsuit with an experienced personal injury attorney such as ours at Greg Spektor & Associates.
When an injury is sustained or death occurs due to the recklessness, carelessness, or negligence of another individual or group, the person who has suffered the loss may be eligible to file a personal injury lawsuit.
Personal injury cases, though, can be very complicated, involve many different people, and requires a great deal of time and effort for a thorough investigation and the development of a solid case.
In most personal injury cases, the word of the injured party or even the injury or loss itself is not enough to convince a judge that the compensation you deserve is warranted.
Your personal injury attorney is the individual who will fight for your rights as the victim and demonstrate how your life has been severely negatively impacted by the negligent actions of the defendant (responsible party).
With a personal injury lawyer handling your case, you have the best chance of winning the lawsuit and getting compensation for your damages as a part of your settlement, including injuries, medical bills, medical treatment, lost wages, pain and suffering.
Contact Us to Speak to a New York Medical Malpractice Attorney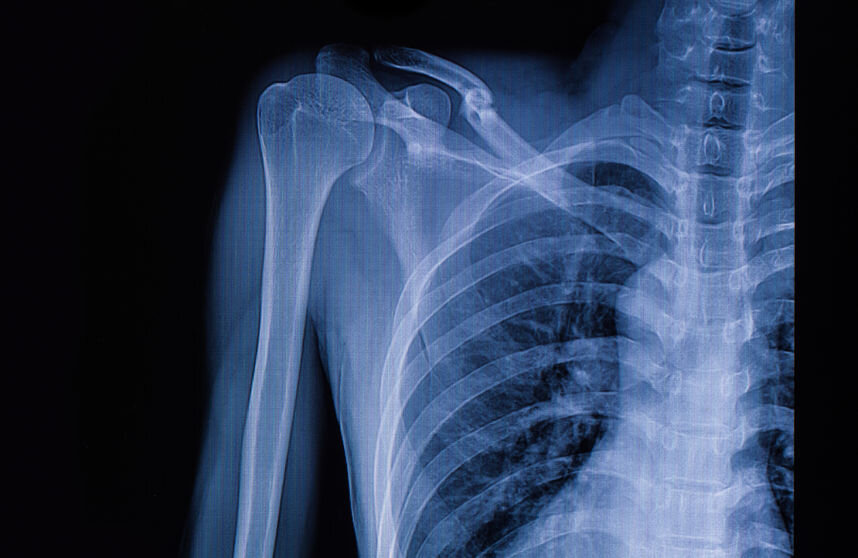 Types of Personal Injury Cases We Handle
There are a wide variety of potential personal injury case types, and these are the practice area cases that our personal injury attorneys at Greg Spektor & Associates handle and will help you file a lawsuit for:
Car accident

Construction accident

Work-related injuries

Slip and fall accidents

Medical malpractice

Premises liability

Defective product claims

Wrongful death
If you or a loved one has sustained serious injuries and/or losses and damages related to an accident caused by the negligence of the potential defendant, you may be entitled to compensation from a lawsuit.
A personal injury lawyer such as ours will help you file a lawsuit against an individual, property owners, doctor, or any other person involved in your accident. Our law firm develops a close attorney-client relationship with you so that you know how important your claim is to us and the progress we have made with your lawsuit.
From pain and suffering to medical bills and everything in between, we will file your personal injury complaint and work to ensure you get the best possible outcome after your accident.
Also Check Out: How to Choose a New York Medical Malpractice Lawyer
What Does a Personal Injury Lawyer Do for Clients?
Because most of the clients who hire attorneys for a personal injury lawsuit are not well-versed or highly educated in personal injury law, these victims need the skills and knowledge of someone who does have a background in the legal field to help them file their personal injury claim and defend their right to fight for the compensation they deserve.
It is critical to hire a law firm that understands the importance of a solid attorney-client relationship and the need for efficient legal advice.
Essentially, a personal injury lawyer in New York fights for the rights of injured parties such as auto accident victims or patients looking to get compensation through a medical malpractice lawsuit.
A personal injury claim can be very difficult because there are often many moving parts and lots of people involved, but experienced personal injury attorneys will focus on the rights of their clients and get them the compensation they deserve for their injuries and losses.
You focus on your medical treatment and healing while your attorney works for your rights as the plaintiff.
It takes years of experience to fully comprehend the particulars of personal injury claims, but our wrongful death attorneys at Gregory Spektor & Associates have that experience and even offer a free case evaluation to discuss your case.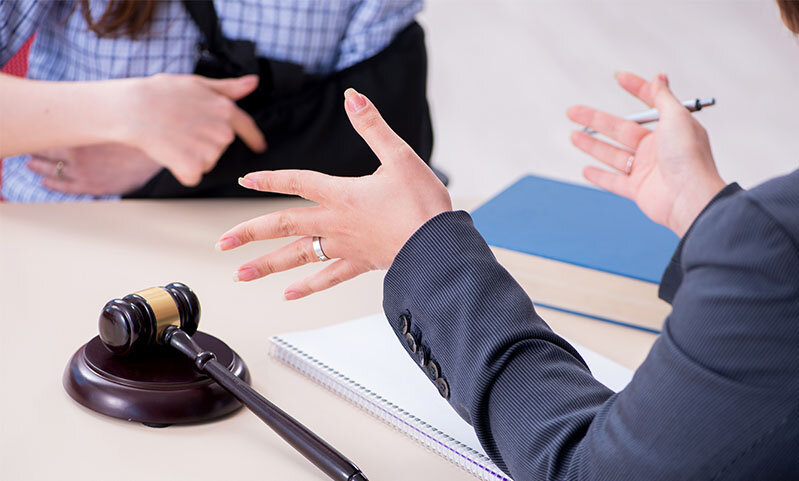 How Long Does It Take to Settle a Personal Injury Case?
The length of time it will take to settle a personal injury case is another very difficult question to answer since all lawsuits are unique. It may take a couple of months, but it may also take more than a year to settle your case.
Taking a quick payout may be able to settle your claim faster, but it may not be your best outcome. If there are many factors that need to be considered regarding the lawsuit (including such things as negotiations with the insurance company), the payout may be much more worth the wait than the quick settlement.
Hiring an experienced attorney to represent you in these proceedings and to take the pressure and stress off of you while you deal with your medical issues and the repercussions of any losses will ensure you get the best possible outcome.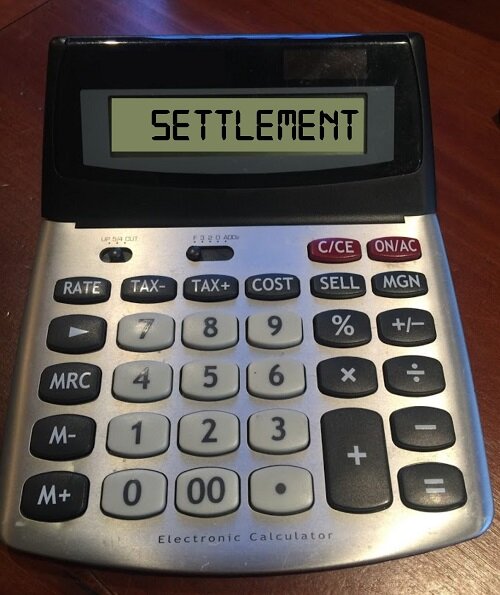 How Much Can I Expect from a Personal Injury Settlement?
Anyone who files a personal injury claim for injuries sustained in an event such as a car accident may be wondering how much they may be eligible to receive from the settlement of their injury case. That is actually a complicated answer.
Any personal injury attorney will tell you that many factors must be considered when filing an injury case. The average settlement for personal injury cases may range from $3000 up to and exceeding $75,000, but these are not cut and dried amounts. A personal injury lawsuit may be dismissed completely resulting in no settlement or the payout can result in hundreds of thousands of dollars (or more).
Two of the most important factors are the extent of your injuries and losses as well as the insurance policy of the defendant. The most severe types of injuries often result in more medical bills for extensive treatment as well as increased pain and suffering. These will lead to higher payouts.
The insurance policy of the negligent party in your personal injury case will have limits that the company will not exceed for a settlement.
An experienced attorney handling your personal injury case will be able to negotiate a reasonable settlement (rather than simply taking the first offer which is often lower than your injuries are worth) so that you get the medical care you need and attempt to recuperate your losses.
What Are the Types of Damages?
If you have sustained a serious injury from someone else's negligence, you may be eligible to fight for the following types of compensation: compensatory and punitive. Compensatory damages (or "economic damages") reimburse you for the out-of-pocket expenses you had to pay such as medical bills and other costs associated with you having been seriously injured.
Punitive damages are meant to punish the party who is directly responsible for your injuries. They are awarded much less frequently than compensatory damages in personal injury cases.
The most common types of compensatory damages that are awarded in New York personal injury cases include:
Medical Expenses (past and future): These can include the cost of hospital stays, medical bills, and various medical treatments such as surgery and lab tests, physical therapy, rehabilitation, pain management bills, prescription costs, at-home or nursing home care, doctor's appointment costs, medical transportation including ambulance rides, and increased living expenses related to the injuries.
Property damage and replacement expenses: If vehicles are damaged during auto accidents or other vehicle accidents, the repair or replacement costs can be part of the compensatory damages.
Lost wages and loss of earning capacity: This refers to lost wages as a result of the accident and leading up to the trial as well as those wages which you could have earned but now can't because of the injuries.
Pain and suffering: When your injuries or the treatment of them are likely to cause long-term physical and/or mental anguish and emotional distress (depression, anxiety, insomnia, etc.), you may be eligible for compensation for this. A New York personal injury law firm can help you understand the extent to which you may be able to claim pain and suffering.
Loss of enjoyment of life: There are many occasions when an injury leaves the victim unable to enjoy life as he or she previously had. An example is a victim who suffered an amputation.
Loss of consortium or companionship: This is generally awarded to a spouse who has lost their loved one as a result of the accident. It attempts to compensate for the emotional distress associated with the loss of the relationship.
There are also different types of compensatory damages, known as special compensatory damages. You can discuss the particulars of your case with our personal injury lawyer to find out if your damages may qualify. These types of special compensatory damages include:
Loss of irreplaceable items: If an irreplaceable object such as a family heirloom was damaged or destroyed in the incident which caused you injuries, you may be able to recoup additional compensation for that loss.
Expenses incurred due to a canceled or altered trip: If you had a large trip planned before your accident and now you are not able to keep those plans because of your injury, you may be eligible to be compensated for that loss.
In addition to compensatory damages, you may be awarded punitive damages in your personal injury case if the judge deems the circumstances worthy of it. Punitive damages are not meant to compensate the victim but rather to deter the perpetrator from acting in a similar manner again.
Cases, where there was malicious intent, gross negligence, or a criminal act was committed such as fraud or assault which resulted in your injuries or the wrongful death of a loved one are more likely to have punitive damages.
If the persons involved in the case are wealthy, the courts may see fit to award punitive damages since the compensatory (monetary) damages may not make an impact. To discuss the possibility of compensatory and punitive damages in your case, contact a New York personal injury attorney at Gregory Spektor & Associates.
Check Out: Surgical Errors and When to Sue for Medical Malpractice Injuries
Contact Our Experienced New York Personal Injury Attorneys
If you or a loved one sustained serious injury, losses, or death as a result of the negligence or carelessness of another person, you may be eligible to fight for compensation.
At Greg Spektor & Associates, our injury firm knows that this is not just another court case; this is your life. We understand the burden that an accident or other incident with its resulting bills and lost money from not being able to work can have on the injured party, and your lawyer will be dedicated to getting you the fair compensation you need for your case.
Do not allow the insurance company of the other person or group who injured you to force you to settle for an amount that will not even cover your medical expenses. You deserve full and fair compensation, and our attorneys will fight to ensure you get it.
When you hire our attorneys at Gregory Spektor & Associates to be your lawyer and to represent you or a loved one in your injury claim, you will be getting the highest-quality legal representation possible.
We have a well-rounded practice and a team of knowledgeable attorneys ready to assist you with your claim.
To meet with an attorney at Gregory Spektor & Associates in New York and discuss your case, contact us today for a free consultation.
We are here to get the compensation you deserve after having been involved in an accident that seriously and negatively impacted your life and your well-being.
Call today at 1 (888) 797-7735 to schedule your consultation with our dedicated legal team and get on the road to recovery.
Gregory Spektor & Associates
1 Cross Island Plaza Suite 203C,
Queens, NY 11422