When individuals become ill or sustain an injury, they rely on the expertise and knowledge of a licensed medical professional to take care of their healthcare needs.
Most people do not have the training and skills needed to diagnose and treat the variety of medical issues and conditions that physicians are able to provide care for, so it is common for individuals to visit the hospital or their doctor's office when they are experiencing a problem.
Contact Us to Speak with a New York Medical Malpractice Lawyer
From infants to the elderly and everyone in between, doctors are trained to provide exceptional medical care to those patients who are in need. They have the knowledge, training, and experience to properly diagnose your symptoms, develop a treatment plan, and carry out the treatment to hopefully restore your health back to normal.
The majority of the time physicians are able to treat their patients and get them back to good health. Most patients have generally good experiences with their doctors and rely on them throughout the entirety of their lives.
Families often have the same doctor for many years because they come to know and trust that healthcare professional with the safety and well-being of each member of the family.
Likewise, going to the emergency room can be a frightening experience, but professional healthcare workers are there to make the situation less stressful. Their medical training and expertise provide patients with the assurance that they are usually in good hands.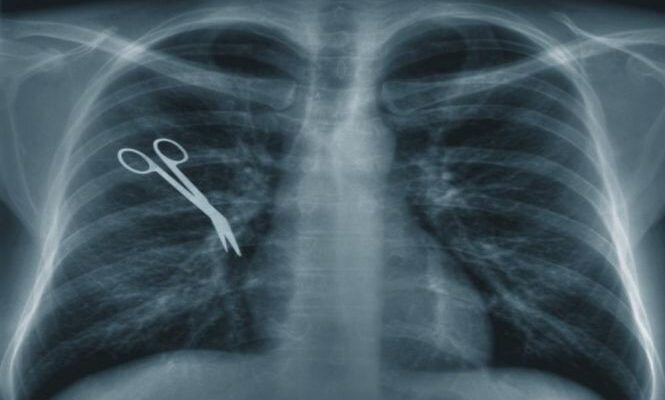 How do You Know or Prove Medical Malpractice?
Sometimes, however, medical practitioners become negligent or careless in their duties and actually end up harming rather than healing their patients. In general, doctors and other healthcare workers are not purposefully trying to cause harm, but a misdiagnosis or surgical error due to a distraction in the operating room can have dire consequences.
When this occurs, the injured patients deserve to fight for compensation for their injuries incurred through no fault of their own. When medical professionals harm their patients, it is critical that the patients hold that New York doctor accountable for his or her actions.
Proving medical negligence is certainly not an easy task for those who are not well-versed in the laws governing medical malpractice. It can be a very tricky and challenging endeavor to prove that a doctor was negligent in his or her duties and actively harmed his or her patient through the actions they took.
It is important, then, that patients who have experienced medical malpractice seek the legal advice and representation of attorneys who specialize in personal injury.
At Gregory Spektor & Associates in New York City, our medical malpractice attorneys are dedicated to helping those individuals who have been injured or lost a loved one due to the medical negligence or carelessness of a doctor.
Whether there was a surgical misstep, failure to diagnose an illness, or any other harmful action on the part of the healthcare provider, our New York medical malpractice trial lawyers are here to fight for your rights as a patient and work to get you the fair compensation you deserve for your injuries and losses.
The medical malpractice lawyer handling your case has vast experience in and comprehension of medical malpractice law, so you can rest assured that your medical malpractice case is in good hands.
Our New York medical malpractice lawyers understand how stressful a situation like this can be, and our goal is to help you focus on what is truly important – healing.
We will take care of the legal matters while you work to heal from your injuries and take the time necessary to grieve your losses. To discuss your personal injury case and see if you may be eligible for compensation from injuries sustained from the medical negligence of doctors or other healthcare professionals, contact us for a free consultation.
Our New York law firm specializes in helping people with personal injury cases, including victims of medical malpractice, so call us today for cases involving such issues as brain damage, severe pain and suffering, serious medical errors, disregard for the standard of care, and wrongful death.
Our experienced legal representation will work to ensure your medical malpractice lawsuit gets the best possible outcome for you and your family.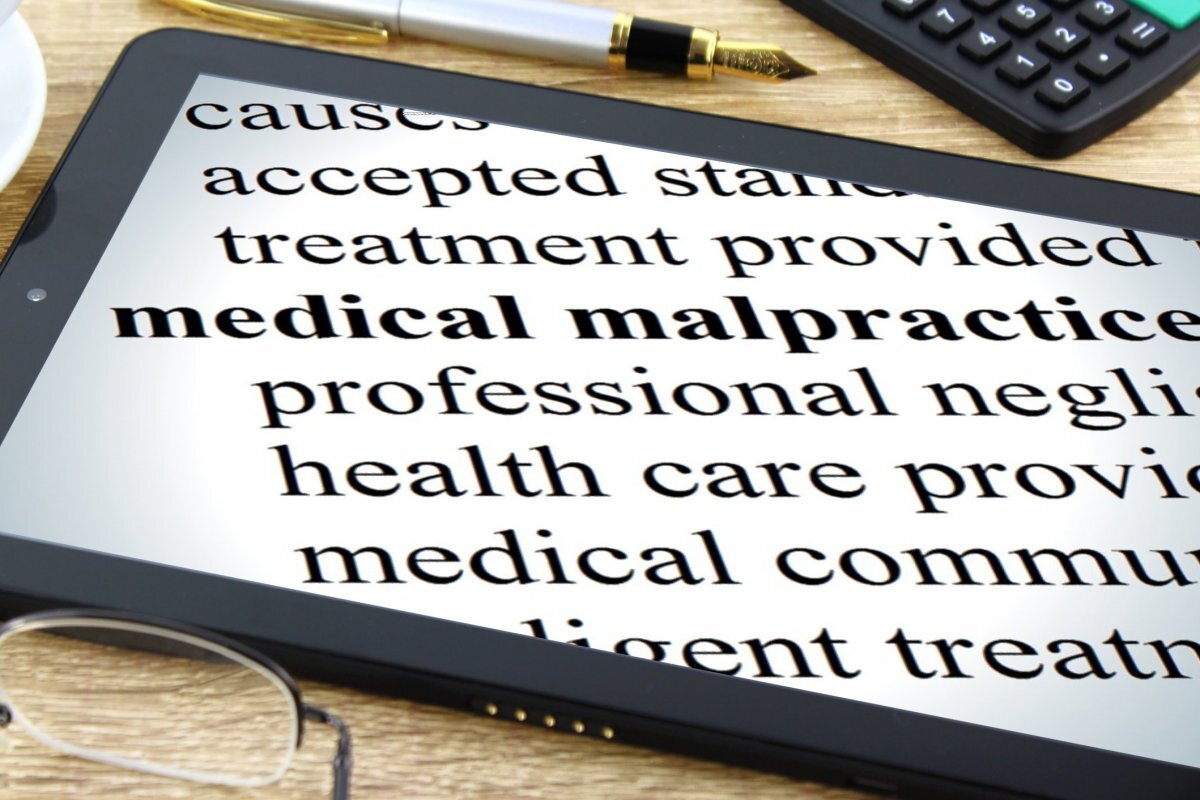 What Is New York Medical Malpractice?
When a professional in the medical or legal fields acts against the best interests of his or her clients, this is considered malpractice.
Medical malpractice is an extremely serious issue because it can lead to severe injuries, disabilities, or even death of the patient.
Anyone who is considered a professional in the medical field may be accused of malpractice if their actions lead to further injury or death of a patient. This can include doctors, nurses, dentists, therapists, technicians, and anyone else in the medical or healthcare fields.
Commonly, New York City medical malpractice cases arise from healthcare providers engaging in actions considered to be medical negligence such things as surgical errors, birth traumas, medical misdiagnoses or failure to diagnose, failure to obtain informed consent before treatment, and many other serious wrongdoings.
Does My Case Qualify for a Medical Malpractice Suit?
The human body is a very complex system, and the reasons why someone is ill or is feeling some type of pain can vary depending on the individual. Doctors and other healthcare providers spend their lives working to heal patients and ensure that the people who rely on their expertise are treated with respect and receive the best possible care.
When medical negligence on the part of a doctor, nurse, or other healthcare provider leads to injuries or the wrongful death of a patient, that patient (or the family) deserve to fight for compensation for their losses by bringing a New York medical malpractice case with our trial lawyers at Gregory Spektor & Associates.
Our law firm's medical malpractice lawyers will help you determine if you have a legitimate medical malpractice case that can be filed according to New York state laws. In order to qualify, your case must meet certain requirements.
These prerequisites for a New York medical malpractice case include:
Existence of a doctor-patient relationship: This is one of the easiest requirements since patients receiving care and treatment from a doctor have an inherent physician-patient relationship. What cannot be used to establish this relationship or create a medical malpractice lawsuit is if an individual hears a doctor giving advice in a non-medical environment such as a networking event or party.
Negligence on the part of the physician: The most critical factor in a medical malpractice case is that your malpractice lawyer is able to show that your doctor did not provide reasonably skillful and careful treatment in your specific circumstances. If you are not happy with the outcome of the treatment, that does not mean there is a case for medical malpractice. Usually, another medical expert will be called as a witness to testify that your physician did not provide you with the appropriate standard of care that any other healthcare provider would have given in the same circumstances and led to your injuries.
Negligence caused the injury: It must be proven that the doctor's negligence directly led to your injuries or the death of your loved one. It can be difficult to prove this in the cases of something like cancer because the patient would likely have died from the disease, but it must be shown that the doctor's actions (not the illness) caused the death. Again, a medical expert will generally be called by medical malpractice attorneys to provide this evidence.
Specific damages from the injury: In addition to the establishment of the doctor's negligence and lack of standard of care, your medical malpractice lawyer must also show that you suffered some type of harm. This can include physical pain, mental anguish, additional medical bills, lost wages, and loss of earning capacity due to medical errors.
All of these requirements must be met in order to show that you are a victim of medical malpractice and deserve compensation for your injuries or losses.
Only a medical malpractice attorney with years of experience and expertise dealing with the ways that a medical error can lead to serious harm to patients should be hired to help you litigate your medical injury or death case.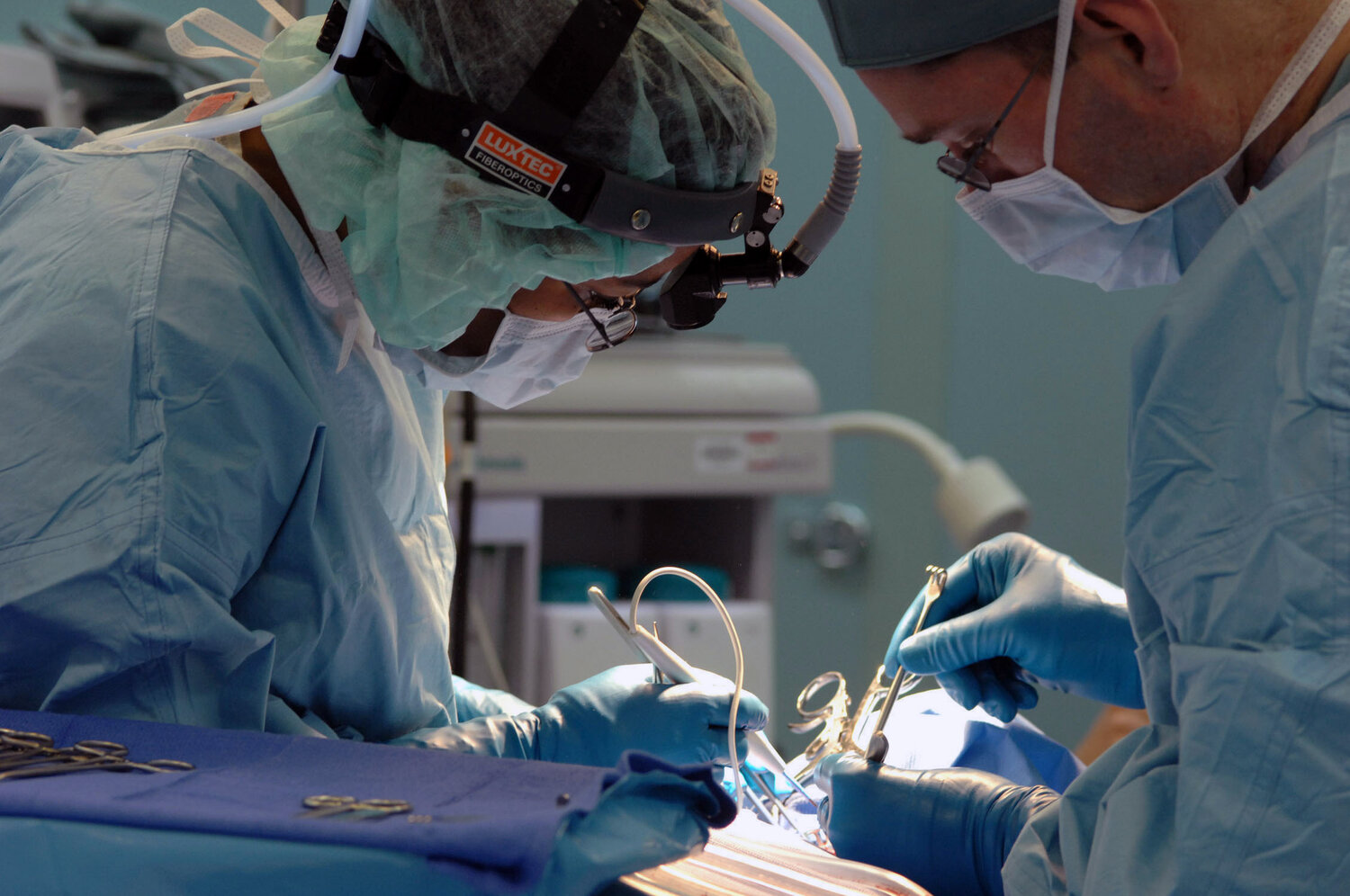 How Do I Know if My Doctor Was Negligent?
When dealing with the New York court system or doctors' insurance companies (doctors generally have medical malpractice insurance to cover these types of cases), it is important that you are able to prove a doctor's negligence led to your injuries or the death of a family member.
Any harm that you suffered as a result of the medical error such as pain and suffering, lost wages, and other issues needs to be directly correlated to the doctor's actions.
Hiring an experienced New York medical malpractice lawyer will help to ensure that your case is thoroughly investigated and the negligence of your doctor can be proven.
At Gregory Spektor & Associates, we use our resources and contacts to help prove your medical malpractice case in New York. When we need a specialist or medical expert to demonstrate that your pain was directly caused by your doctor's negligence, we have those resources.
Your New York City medical malpractice lawyer does not have the medical expertise to prove negligence, but that will not stop us from diligently working to litigate your case and get the best possible outcome utilizing our years of experience and knowledge of New York law for personal injury cases.
As our client, you can rest assured that our medical malpractice firm takes your case seriously and is dedicated to helping you and your family recover from the malpractice. From failure to diagnose to brain damage and anything in between, our lawyers will work diligently on your medical malpractice claim before the statute of limitations runs out.
When you have suffered a serious injury due to medical malpractice, don't let the insurance companies give you less than your medical expenses and pain are worth.
Is Medical Malpractice Difficult to Prove in New York?
When you have expert legal representation such as ours at Gregory Spektor & Associates, you won't have to worry about the difficulty of proving medical malpractice in New York. Our lawyers are well-versed in the New York law concerning medical negligence, and we are committed to assisting you as the victim of medical malpractice get the compensation and justice you deserve from the health care provider who harmed you and the insurance company.
Contact our malpractice lawyers for a free consultation to discuss the possibility of a lawsuit before the statute of limitations expires on your medical negligence case.

Contact Our Medical Malpractice Personal Injury Attorneys in New York City
At Gregory Spektor & Associates, our New York law firm has the knowledge, skills, and experience to provide you with the legal representation you need for your medical malpractice case.
Having an illness or injury is tough enough without dealing with the possibility of medical negligence. You trust your doctors to provide you with the expected standard of care, but when they fail to do so and it results in serious harm or death, that takes the pain and anxiety to another level. You and your family deserve better, and our law firm will hold the healthcare provider accountable for his or her actions.
RELATED: How to Claim Your Rightful Compensation from a New York Personal Injury Case
The lawyers at Gregory Spektor & Associates know how stressful it can be to deal with the aftermath of a failure to diagnose or serious negligence on the part of a medical doctor. You do not have to face the challenge on your own!
Our attorneys are waiting to hear your case and help you determine if you meet the criteria for a medical malpractice case in the state of New York. We have the experience and resources necessary to investigate your case, call expert witnesses to testify on your behalf, and fight for the justice and compensation you and your family deserve for the harm that a medical professional caused you due to negligence.
Contact us today to learn more and schedule your free consultation at (888) 797-7735 with one of our expert medical malpractice lawyers. We are here to help!
Gregory Spektor & Associates
1 Cross Island Plaza Suite 203C,
Queens, NY 11422