Filing an insurance claim in New York seems like a complex process on the surface. If you don't have legal help by your side, it can become an even more challenging experience. But when you have a car accident attorney and expert legal professionals to help you through these steps, you can recover your damages in a more stress-free way.
Remember that these insurance claims can be extremely stressful in New York City. It can be stressful because a car accident carries many issues with it in New York City. There are a variety of problems that could occur in a car accident. You may find that a car accident in New York City can affect the driver, the passenger, and other items, depending on where the accident took place.
Recall that the more individuals involved in a New York City car accident, the more car accident victims can be present in the situation.
It is essential to note that car accident attorneys have been in the space and have dealt with various matters where personal injury is present in New York City. Regardless of the situation, the right car accident attorneys can help you move forward with your car accident case.
But there are a few aspects to remember when it comes to personal injury and other related matters due to a New York City car accident.
Before you speak to an insurance claim attorney in New York, it is important to learn what exactly they bring to the table. Understanding the benefits of car accident lawyers, their expertise and the contribution of their skills lets you identify why expert legal help is necessary for filing insurance claims.
To help you get a firm grasp on the details, here's a lowdown on how a New York car accident attorney files an insurance claim. By comprehending this information, you can ensure transparency throughout the process and know how your claim is being handled by your hired representation.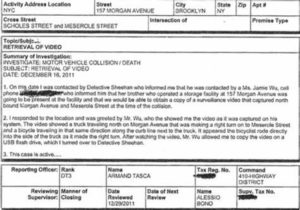 What You Need to Know In Order to File a New York Car Insurance Claim 
Before you start learning about the precise steps that lawyers take to file New York car insurance claims, it is important to understand how car insurance works within the state in the first place. This provides you with a precise idea about the complexity of these claims and how insurance can help you through different situations.
New York is a No-Fault State
First and foremost, it is crucial to remember that New York is a No-Fault state. This simply means that regardless of who is at fault in a car accident, they can file a claim for their insurance company to recover certain damages. This is unlike many other states where insurance claims are denied whenever the insurer is found at fault for the accident.
But there's a catch. No-Fault claims in New York are treated as Personal Injury Protection (PIP). With PIP, you are able to recover expenditures such as medical expenses, recovery costs, and lost wages. However, it does not cover property damage to the vehicle itself. This means that even though your No-Fault PIP will cover personal injuries and related costs, it will not bear the expenses of the vehicle repair itself.
No-Fault Covers All Parties in an Accident
In New York, No-Fault PIP insurance covers all parties that are involved in an accident. This includes you as a driver, passenger, or pedestrian. Whoever files for the claim can make sure that their personal injury and related damages would be covered by their respective insurance company. This process is established by the State government to ensure swift coverage of claims. In order to benefit from it, you need to contact your insurance provider within 30 days of your accident.
However, it also means that insurance companies get a variety of claims to settle on a daily basis, many of which need to go through related checks and balances such as ruling out intentional injuries or accidents that arise from driving under the influence (DUI). Even if you have the flexibility of possible negligence not being treated as an assessment factor, this scrutiny makes it difficult for you to obtain your auto-insurance coverage. Due to this reason, it is important to have a proficient auto accident lawyer in New York by your side.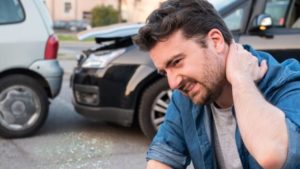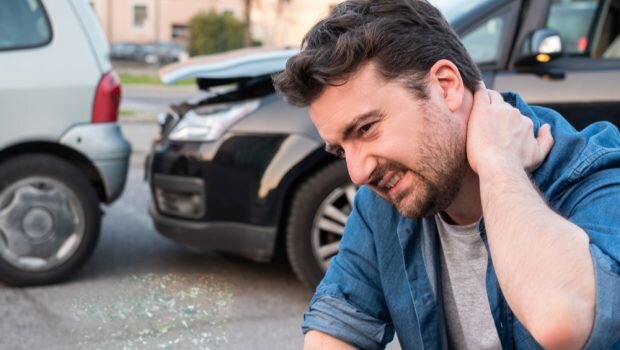 The Personal Injury Coverage Limits Vary
No-Fault PIP insurance in New York offers coverage for up to $50,000 per person for auto accidents. In addition to the driver and passengers of your car, it also covers any pedestrians that are hit and injured by your car. However, when it comes to covering third-party damage costs, the coverage amount works a little differently for the people involved in the accident.
For third-party damages, this coverage includes up to $25,000 for bodily injury that does not result in death and up to $50,000 for bodily injury that results in death. These limits apply to one person injured in a single accident. But when multiple people are involved, these limits change to $50,000 for bodily injury not resulting in death for two or more people and $100,000 for bodily injury resulting in death for two or more people.
Property Damage Insurance is More Intricate
Unlike No-Fault PIP, property damage insurance involves more intricacies. In addition to a thorough investigation to determine the party at fault, it also has different coverage limits. Since the process involves covering auto body repair costs through the party at fault, property damage coverage falls under liability insurance. This means that the person at fault or their insurance company covers the damages under this insurance mechanism. Otherwise, you can have your property damage covered through your auto collision insurance or comprehensive insurance.
In New York, it is mandatory to have liability insurance for auto accidents that covers a minimum of $10,000 in car or property damage per accident. This means that if you are hit by a car and suffer property damage, you can expect the party at fault to cover your damages according to this limit. But the process to get the person at fault or their insurance company to pay for these damages is not easy. This also holds for making auto collision claims through your own insurance company. That is why you need an expert insurance claim attorney to help you through the process.
You Can Sue for Excessive Damages
As mentioned above, you need to pursue legal channels in order to recover your property damage costs where the other party is at fault. But you can also sue the other party for bodily injury expenses if they go beyond the defined No-Fault PIP limit per person. You can also bring a lawsuit to light if you have endured trauma that falls under the category of pain and suffering.
In all of these cases, you need the help of an auto accident lawyer in New York who specializes in handling these cases. Through the help of these professionals, you may recover the costs of your property damage or receive compensation for trauma beyond usual insurance coverage. Depending on the circumstances of your New York City car accident, your New York City car accident attorney can advise you about the damages that can be recovered through a lawsuit.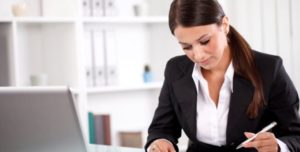 How Does a New York Insurance Claim Attorney Help You Through the Process?
Now that you understand the major factors that are at work for auto accident claims in New York, it will be easier for you to comprehend the importance of New York City car accident lawyers in the Empire State. Knowing about the process also helps you appreciate each step that is taken in order to recover your damages.
To guide you through the actual process, here's how a typical claim is handled by New York auto accident lawyers.
Understanding the Incident
Whether you are riding in your own car or end up sustaining an injury as a pedestrian, it is important that you call for emergency services right after experiencing a car accident. This not only ensures that you are able to get the medical assistance that you need but also records the incident and all its details.
Since this step is typical and completed by almost everyone involved in a major accident, it does not require you to travel back in time when contacting a lawyer after your accident. You can simply refer back to the time of your accident and how you contacted emergency services in order to obtain all the required details.
The information collated through this process such as a police report and medical documents allows your lawyer to understand the incident in a better way. This fulfills the first step towards getting comprehensive legal assistance for your auto accident insurance claim.
Gathering Evidence
After understanding the details of your accident through your verbal account as well as documented history, your New York auto accident attorney gathers any additional evidence that could contribute to the strength of your claim. This includes but is not limited to a copy of your police report and pictures of related damage.
This evidence allows your attorney to determine the nature of your claim, such as its categorization under bodily injuries, property damage, or a combination of both. Additionally, the process also enables them to understand the strength of your claim under the most relevant circumstances.
This ensures that your attorney is able to note all possible avenues to recover your damages. This step also prepares them to file their claims properly while being mindful of all possible intricacies in mind. In turn, this approach increases your chances of recovering your damages without any unnecessary issues.
Suggesting the Best Course of Action
After going through the details of your accident as well as the necessary evidence, your attorney suggests the best course of action to file your claim. This ensures that you can get the financial support you need in order to deal with the harrowing ordeal of your accident.
Now, suppose your claim only involves bodily injuries, you may contact your own respective insurance company in New York City. If you notice that, as a part of the car accident, your car has sustained damage but you don't have auto collision insurance or comprehensive insurance, you can sue the party at fault. In contrast, if you were involved in the car accident as a pedestrian and have no access to the motorist's contact details, you can file a claim with the Motor Vehicle Accident Indemnification Corporation (MVAIC).
From suggesting a lawsuit for pain and suffering to recovering costs that go beyond your No-Fault PIP, your auto accident lawyer in New York can help you through a variety of avenues.
Contacting the Insurance Company
After you and your attorney have agreed upon a course of action, your lawyer will move forward with contacting the relevant insurance company on your behalf. In addition to providing you with strong representation for your New York City car accident claims, this support also gives you the opportunity to rest and recover after your accident. At the same time, it does not compromise the strength of your claim. If anything, it increases your chances to recover your damages.
Whether your New York City car accident lawyer is contacting your own insurance company or the other party's insurance provider, they can manage all the difficult questions and scrutiny that come from the insurance firm. They also ensure that insurance companies answer your initial claim within the required time frame, which in New York is 5 business days for No-Fault PIP claims.
Since insurance companies can often downplay the expenses related to the car accident to treat your injuries or undermine your claim for property damage, your car accident attorney uses their expertise and experience to manage these difficulties. Even as your car accident attorney works tirelessly behind the scenes, this provides you with a problem-free process on the surface.
Filing a Lawsuit with Car Accident Attorneys
In scenarios where your coverage requirements go beyond your own insurance policy or No-Fault PIP limits, you can file a lawsuit against the other party if they were at fault for the accident. This also holds true if your trauma falls under pain and suffering, where you are allowed to sue the other party for the accident.
Due to the legal intricacies involved in the process, the proceedings require you to hire a New York auto accident lawyer to represent your interests. Since these claims are difficult to handle and require you to prove the fault of the other party, having an experienced lawyer by your side ensures that you are able to manage these difficulties with ease.
By going through relevant New York car accident proceedings, submitting crucial evidence, and arguing your interests, your New York car accident lawyer focuses on obtaining your goals through the lawsuit. This goes a long way towards helping you recover your damages and restore your life after experiencing your accident.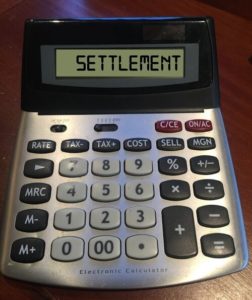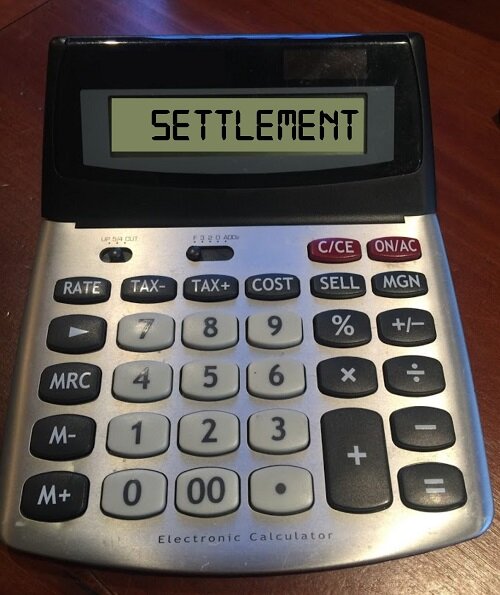 Considering the Settlement
In many cases, your claim or lawsuit will result in the provision of a settlement amount. Depending on the kind of claim or lawsuit you may have filed, the offering, in this case, could either come from the insurance company or the party at fault. In either case, it provides you with the flexibility to consider accepting the amount at hand.
Your New York car accident lawyer or auto accident attorney can present the offer to you and outline all relevant circumstances involving your case. But the ultimate decision rests on your shoulders. This gives you the authority to challenge the presented outcome in case it does not go in line with your expectations. If you are already leaning towards challenging the settlement, having seasoned car accident lawyers and legal experts represent your case also helps you make your decision with full confidence.
With the help of your New York auto accident lawyer, you can move forward with your choice and recover the damages you are owed. In either case, your lawyer takes care of all difficulties of the lawsuit or the complexities of the paperwork, which once again gives you the required peace of mind.
Resolving the Case
After you have made a decision, your car accident lawyer can move forward with either the lawsuit or the settlement of the claim. After additional few steps that are relevant to either scenario, your attorney resolves the case for you. Whether your goal is to recover lost wages or receive compensation for pain and suffering, this step focuses on delivering an effective resolution.
But your attorney doesn't have to leave your side right away. Instead, they stick with you right through the end until all the relevant processes are taken care of in an optimal manner. This provides you with the assurance that you have a reliable team with you at all times, right until you achieve your required goal from the process.
This ensures that you are able to depend on a reliable professional who is there with you every step of the difficult process. With their hands-on expertise and specialized experience, your auto accident attorney can bring much-needed comfort to the daunting process.

Points to Remember While Working with an Auto Accident Attorney at Gregory Spektor & Associates
In order to obtain the expected level of ease and comfort through your auto accident claims process, you need to choose a proficient lawyer to handle your claims or relevant lawsuits.
By keeping the following tips in mind, you can ensure to achieve this goal.
Check their specialization. You can find a variety of lawyers in New York with a simple web search, but not all of them can handle auto accident claims efficiently. In order to obtain the best possible legal representation, choose an attorney who specializes in these cases.
Inquire about their experience. Having a seasoned New York insurance claims attorney like Spektor Law can effectively change the whole outcome of your case for the better. Keeping this in mind, check for the experience of any shortlisted lawyers before hiring them.
Look for their reviews. With the availability of different platforms, it is now easy to determine the efficacy of different professionals even before dealing with them yourself. Make it a point to check reviews on authentic and reliable platforms in order to shortlist only those professionals with stellar customer testimonials.
Discuss your case openly. Before you decide to delegate your claim's handling to an attorney, make sure to discuss your case with them in a detailed manner. This provides you with a good idea about what they think about their case while also giving you a projection of their customer service and transparency.
By being mindful of these points, you can easily select a dependable insurance claims attorney who is able to handle your case in an ideal manner. This makes sure that you have a positive experience with your hired attorney, which is crucial for your well being after going through something as difficult as an auto accident.
Contact Reliable Insurance Claim Attorneys at Gregory Spektor & Associates Today
At Gregory Spektor & Associates, our insurance claim attorneys in New York specialize in filing, handling, and managing difficult claims throughout the Empire State. Whether you are trying to get back to life after a traumatic injury or planning to lessen your burden after an unavoidable car accident, our solutions can help you achieve your crucial goals with ease.
To see how our services can help with your insurance claims, don't hesitate to contact us today. We will be here to understand your concern and offer the most efficient strategies to recover the damages you are owed.
Our professionals at Gregory Spektor & Associates realize that car accidents can be quite stressful and we ensure to conduct effective work in car accident cases to provide the results that matter. If you are involved in a motor vehicle accident and would like to have the proper results from insurance companies, reach out to us today.
Gregory Spektor & Associates
1 Cross Island Plaza Suite 203C,
Queens, NY 11422