Whether you are on your daily commute to the office, picking up the kids from soccer practice, or are on your way to a concert or local sporting event, the primary factor that all of these activities have in common is that you will need to be on the road in your vehicle.
Even if you are being a cautious and defensive driver, there is always the potential that other drivers will not be quite as courteous on the road and a car accident may occur.
The hope for any car accident in New York or any other state is that the outcome will be best case scenario in a situation that certainly has the potential to be catastrophic. A fender bender may be troublesome, but it is unlikely to cause devastating injuries.
Serious car accidents, though, such as a head on collision are a different story altogether. Whether it is the driver or any passenger involved in the car accident, injuries and losses sustained by any of the car accident victims which were caused by the negligence or carelessness of another driver deserve to be compensated.
Serious injuries such as back or neck injuries, head, and traumatic brain injuries, broken bones, spine issues, and many more are all possible.
If you or a loved one has sustained a serious injury or loss as a result of your involvement in a car accident, it is important that you find a New York car accident lawyer to represent your best interests and fight for the compensation you deserve. Personal injury law firms focus on helping you recover from your injuries so that you can concentrate on healing and getting back to your normal life.
At Gregory Spektor & Associates, our expert New York car accident lawyers have the knowledge, skills, and experience to investigate your personal injury case, develop a thorough legal strategy, and fight for the compensation you deserve for your auto accident injuries.
When you hire our car accident lawyers in New York City to represent you as a victim of someone else's negligence on the road, you as our client and your financial recovery are of the utmost importance to us. We will even take on the insurance company of the other driver(s) so that you will not be forced to take an insulting settlement offer that is far less than you truly deserve for your losses.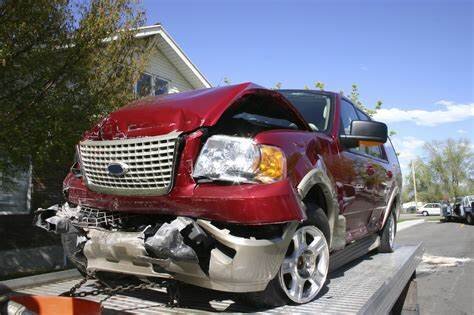 Is It Worth Hiring an Attorney for a Car Accident in New York?
In short, yes. Hiring a car accident attorney to represent clients involved in serious motor vehicle accidents caused by the negligence or carelessness of other drivers is essential to ensure the best possible outcome for their car accident lawsuit.
Without the experience and skills of a car accident lawyer in New York City such as ours at Gregory Spektor & Associates, a victim will have to try to focus on their claim, defend their best interests against the insurance company, and hope they have convincing evidence of why they deserve fair compensation.
The driver and passenger in a vehicle that was involved in an auto accident in New York should be able to focus on the healing process and making sure that they are able to recover from their injuries as well as deal with the pain and suffering inherent to car accident claims.
Accident victims who have to deal with injuries such as a traumatic brain injury or any other type of potentially devastating injury from the car crash should only need to worry about the recovery process rather than their personal injury lawsuit.
If dealing with a loss of life, the family of the deceased should be able to make funeral arrangements and mourn their loss without the added stress of an insurance company hounding them to settle the wrongful death personal injury case.
When you hire a law firm with specialized New York City car accident attorneys to handle your motor vehicle accident claim, you can rest assured knowing that your pain and suffering, property damage, serious injuries, medical bills, lost wages, and any other damages related to the accident are taken into account when they file a claim for you.
Our team at Gregory Spektor & Associates in New York City will thoroughly investigate your case (especially if the other driver was impaired by drunk driving or under the influence of any other substance), uncover the relevant evidence, file a lawsuit on your behalf, and take on the insurance companies to fight for the compensation you deserve for your injuries, property damage, and other losses.
We offer a free consultation, so you do not have to worry about a fee for just listening to your case, and we will discuss legal issues with you such as the statute of limitations for filing your claim so you know exactly where you stand when it comes to your car accident case. When it comes to personal injury cases in New York, including an auto accident case, we work on a contingency fee basis, so you do not have to pay unless we win!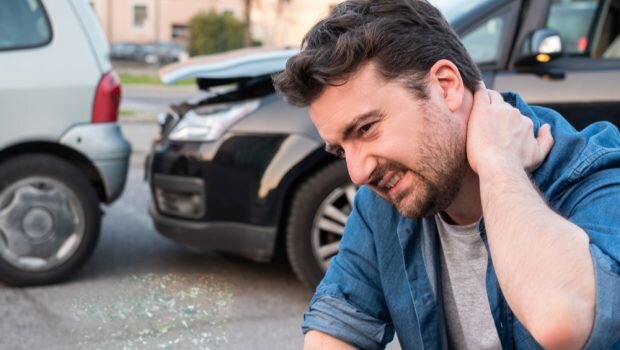 When Should You Call an Attorney in New York for a Car Accident?
If you have ever been involved in a car accident, you know that it can be hectic and stressful, especially when injuries are sustained. There are a few steps you should take after car accidents have occurred to ensure that you get the help you need following the incident and do not jeopardize the potential for a personal injury suit.
The first, and most important, step is to call 911 for help. Auto accidents in New York need to be reported to police officials and emergency medical teams so that they can respond and provide the necessary assistance. Attorneys for auto accident cases will also use the reports from the police and medical professionals to help prove liability and fault for the crash and any injuries that have been sustained.
The second step to take after having been involved in a car crash is to begin to collect evidence. If you are not severely injured, it is a good idea to begin to document everything from the crash. Use your smartphone to take photos and videos of everything that may be relevant to an attorney for car accident cases.
Insurance companies will certainly get as much documentation as possible and so should you, even before you have contacted a New York law firm. Accidents in New York happen all the time, and it is important that yours is well-documented and photographed to provide your attorney with as much evidence as possible for the claim.
Once the scene has been cleared, you can then call a New York City attorney. Insurance companies will begin to offer you extremely low-ball settlements very quickly, so it is important that you contact an attorney who specializes in car accident cases to help you understand why the offer is not good enough.
Our car accident attorneys at Gregory Spektor & Associates will start to strategize and build your case as soon as you become our client, so contact us as soon as possible. Do not let the statute of limitations run out on your case!
Some people may not be sure if their automobile accident case may be worth the time and effort of a car accident lawyer. Here are some tips to help you decide if you may need representation:
The accident causes significant injury to you or a loved one

The fault for the accident is not clear

The other driver is uninsured or underinsured

The crash involves a pedestrian, motorcycle, or cyclist

Car accidents occurring in a school zone, work zone, or construction zone

Disagreements with the police report

Insurance companies send you confusing messages about liability
Even if you are unsure if you should be contacting a New York City car accidents lawyer, Gregory Spektor & Associates offers a free consultation to help you further understand your case and determine if you may be eligible to fight for compensation for your injuries and losses.
How to Find a Car Accidents Attorney in New York City
The most important piece of advice to offer victims of car accidents when searching for an attorney in New York is to do your research. Just as you would not purchase the first car you see on a dealership lot or invest your time and energy in the first remodeling agency you find, you will want to do a bit of searching and make inquiries concerning the lawyers available to you.
A great way to find attorneys in New York who will represent you and have experience with accidents like yours is to ask for a referral from someone who has been a previous client. Friends and family members are excellent resources for attorneys in both positive and negative experiences.
If a friend hired a particular lawyer and was greatly displeased with his or her handling of the case, you will have one possibility crossed off the list. Similarly, a relative who had a great experience with an attorney may give you a solid lead.
Other attorneys who do not handle accidents or other personal injury cases may help clients by referring them to those who do handle accidents. If you hired an attorney for the purchase of your home or to work with your business, that firm may not litigate cases involving accidents but they may have a lead for a lawyer who does.
In addition to referrals from other law firms, you may want to consult bar associations and lawyer directories for lists of practicing lawyers who have clients with personal injury claims.
Finally, a simple Google search is always a good bet. Searching for accident lawyers in New York will definitely give you a thorough list of the websites for law firms such as ours that can handle your case.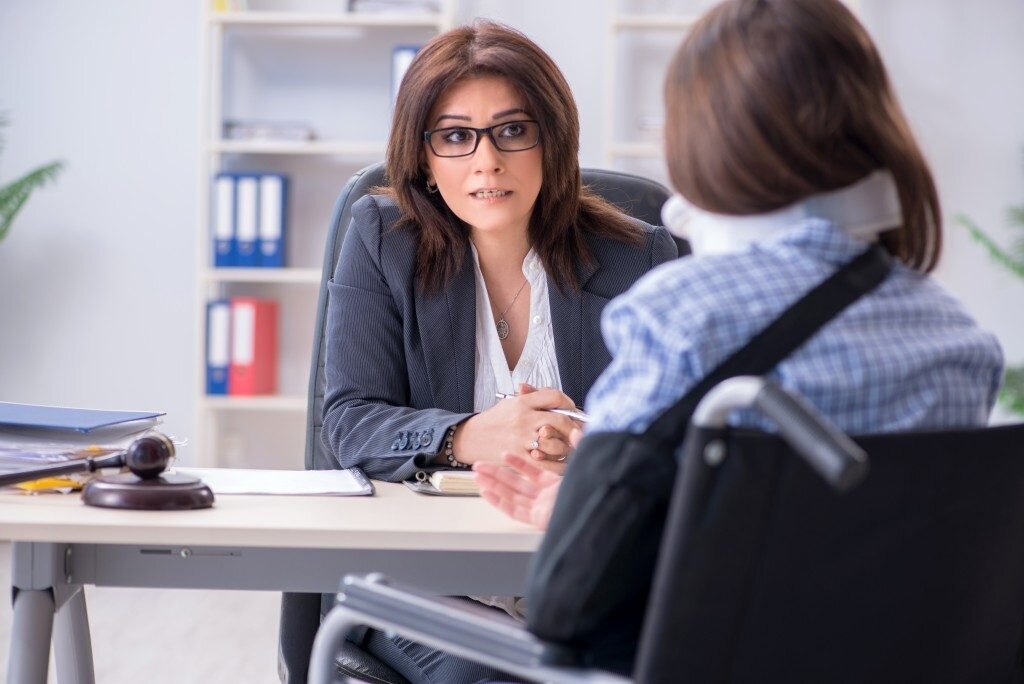 What Does a New York City Car Accident Attorney Charge?
When an individual becomes a client of a personal injury law firm, that person will generally be charged on a contingency fee basis. This means that you will not have to pay for the attorney fees unless the case is settled in your favor.
In that instance, the attorney will usually charge about 30% of the settlement as their fee. You may also have to pay for expenses related to the case such as court filing fees, photography and other investigative measures, and anything else that may need to be paid for throughout the course of the claim. Some firms will simply add these charges to the amount they receive from the settlement, but others may ask for the expense fees upfront or on a reimbursement basis.
Ask your lawyer about the particulars of payment before you sign any contracts so you know exactly what you will need to pay.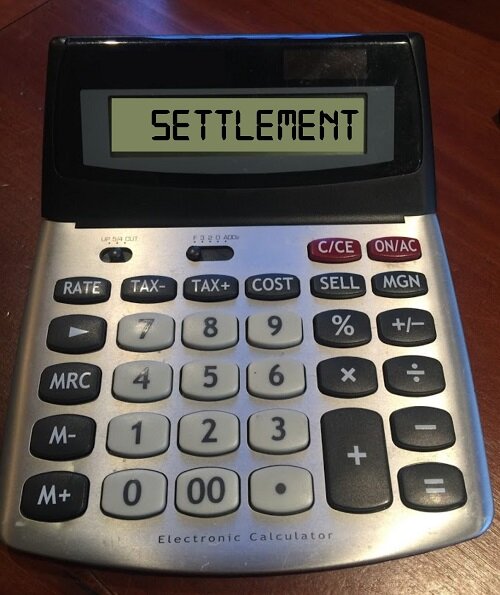 What Is the Normal Settlement for a Car Accident?
Any accident attorney will tell you that many factors must be considered when filing an injury case. The average settlement for a personal injury case may range from $3000 up to and exceeding $75,000, but these are not cut and dried amounts. A personal injury lawsuit may be dismissed completely resulting in no settlement or the payout can result in hundreds of thousands of dollars (or more).
Two of the most important factors are the extent of your injuries and losses as well as the insurance policy of the defendant. The most severe types of injuries often result in more medical bills for extensive treatment as well as increased pain and suffering. These will lead to higher payouts.
The insurance policy of the negligent party in your personal injury case will have limits that the company will not exceed for a settlement. An experienced attorney handling your personal injury case will be able to negotiate a reasonable settlement (rather than simply taking the first offer which is often lower than your injuries are worth) so that you get the medical care you need and attempt to recuperate your losses.
Contact Our Experienced New York Car Accident Law Firm
If you or a loved one has sustained serious injuries as a result of someone else's negligence that caused a car crash, you need a lawyer to represent your best interests and fight for the compensation you deserve.
At Gregory Spektor & Associates, our New York attorneys will thoroughly investigate your case, develop a legal strategy, and work diligently to get you the compensation you deserve for your injuries and losses before the statute of limitations runs out.
Call today at 1 (888) 797-7735 to schedule your free consultation!
Also Check Out: 4 Questions to Ask Before Hiring a Personal Injury Attorney in New York